MSRP for 5pcs: $10.99 USD
MSRP for 10pcs: $19.99 USD
Regular price
¥24,100 JPY
Regular price
Sale price
¥24,100 JPY
Unit price
per
Sale
Sold out
Are you having trouble with fabric marking?
Struggling with removing markings? Quick-drying marker? Thick lines not satisfactory? Plan your DIY, transfer your designs and mark any fabric with full control! We provide a quality pen that could take your mark further.
Mark Any Fabric With Full Control!
1. Easily removable with water and leave no trace behind
It uses Japan's high-quality ink formulation, which effectively dissolves or washes away markings, leaving no trace behind.
2. Fine-tip pen for smooth writing
It utilizes a superior pen tip from Japan and features a narrow and firm shape that ensures precision, allowing for smooth and accurate lines.
3. Clear lines with verified 500m guarantee
Despite its smaller size, our marker won't waste any ink and ensures that all ink is used up without drying out easily. You can enjoy up to 500m (1640 ft) of use before needing a refill, as verified by our writing test machine.
Why choose ours?
To draw on all projects with full control!
Material・Measurement

【1 bag (5pcs)】
Material: Ink/Acid dye
Dimentions: 147*60*10mm
Weight: 22g

【1 bag (10pcs)】
Material: Ink/Acid dye
Dimentions: 147*120*10mm
Weight: 50g
How to use

1. Draw
Mark or transfer your favorite designs on fabric

2. Erase
Use a damp towel to wipe off the markings or wash with water.

Important!
Avoid ironing your project before wiping off the pen marks! Ironing can set the markings, making them harder to remove.
View full details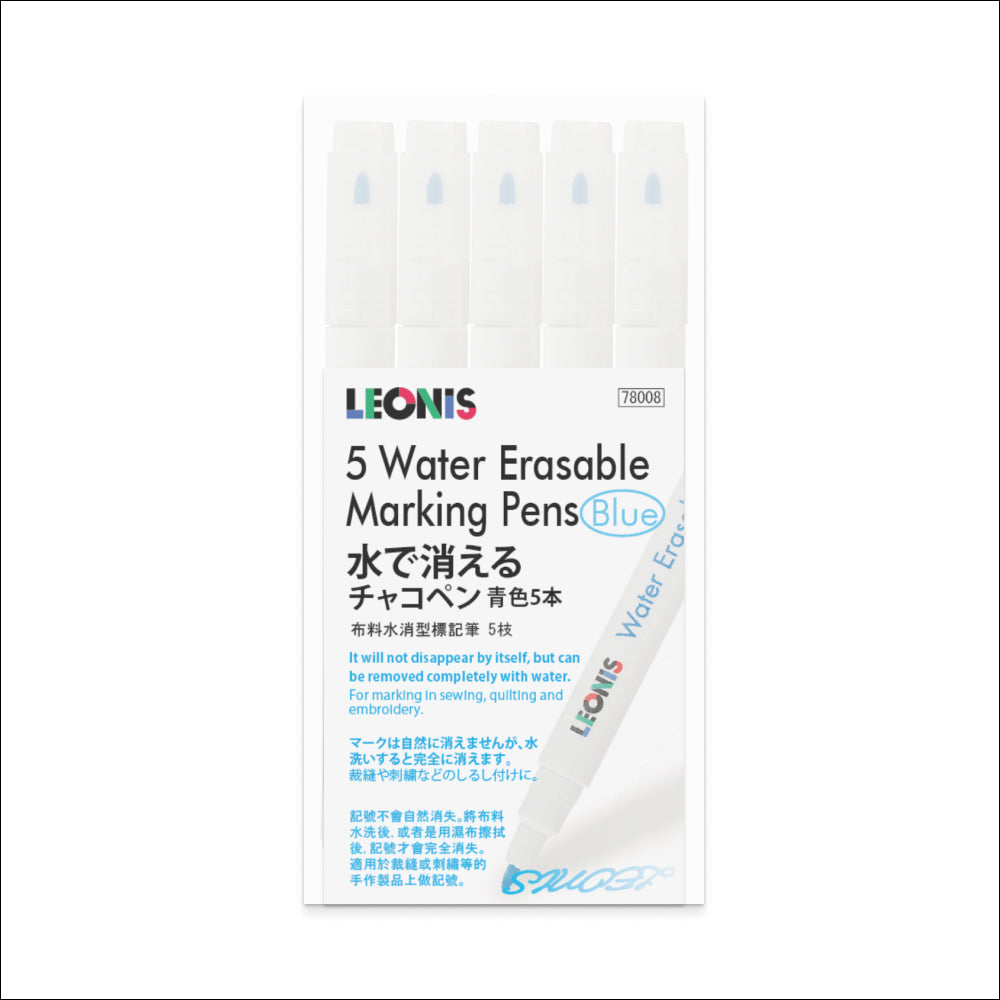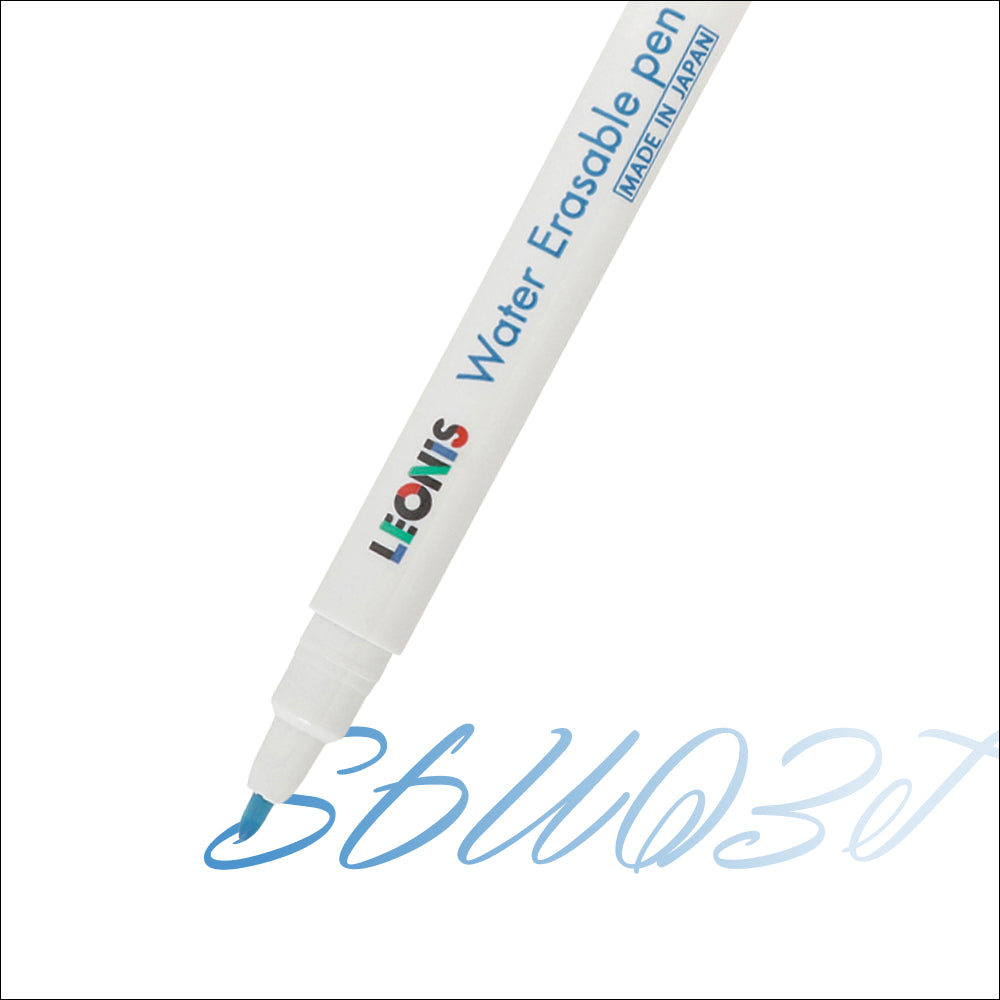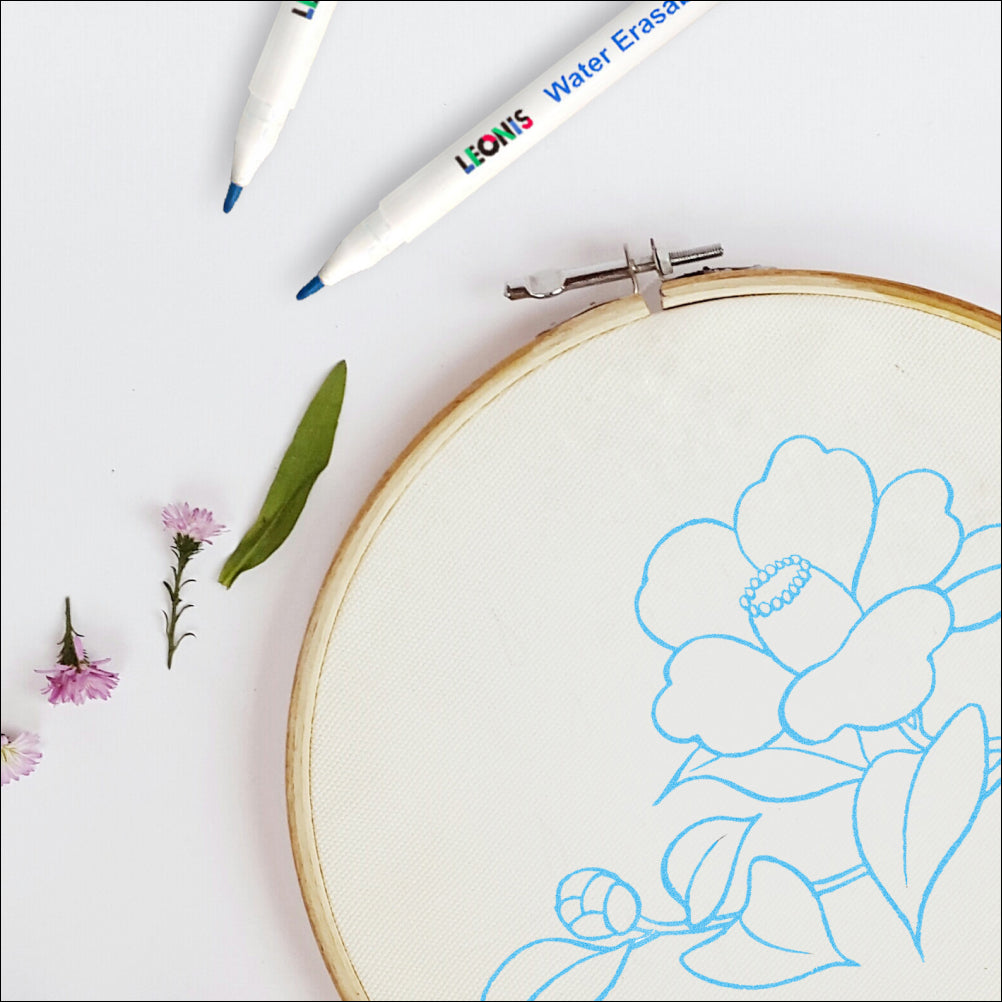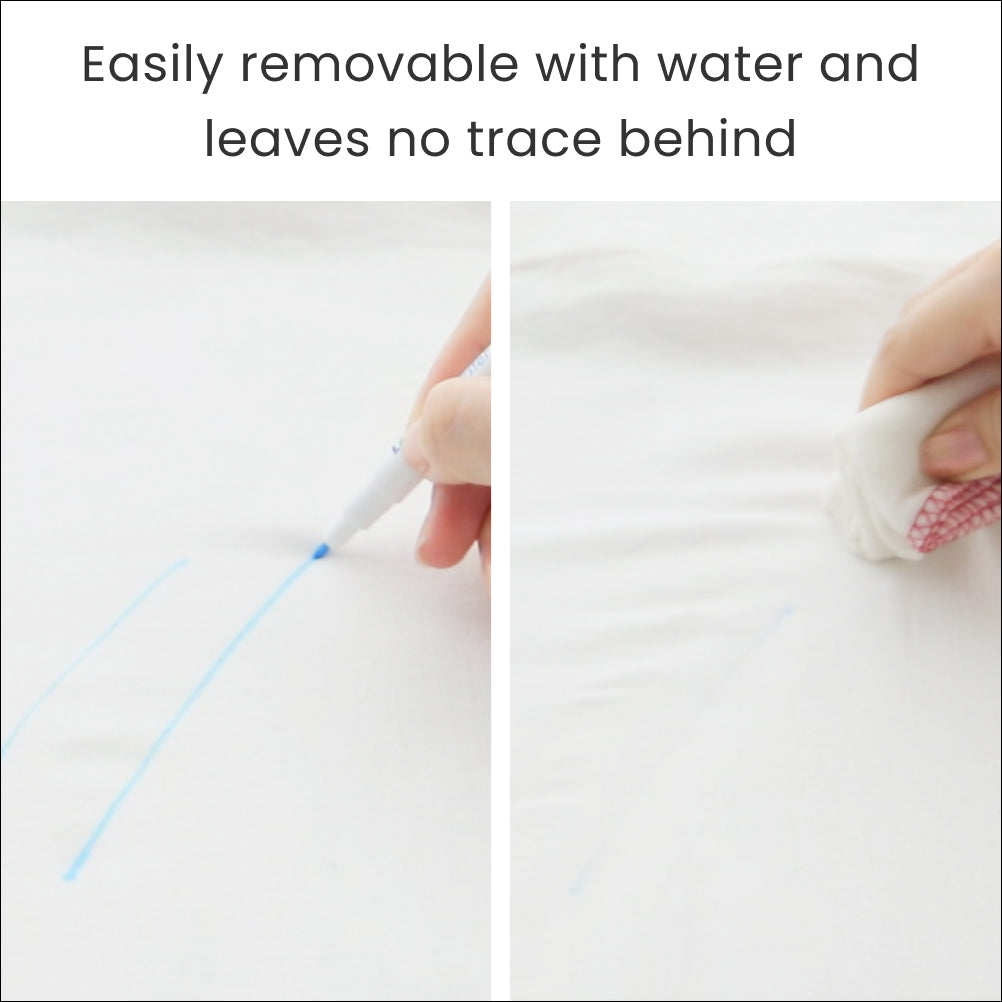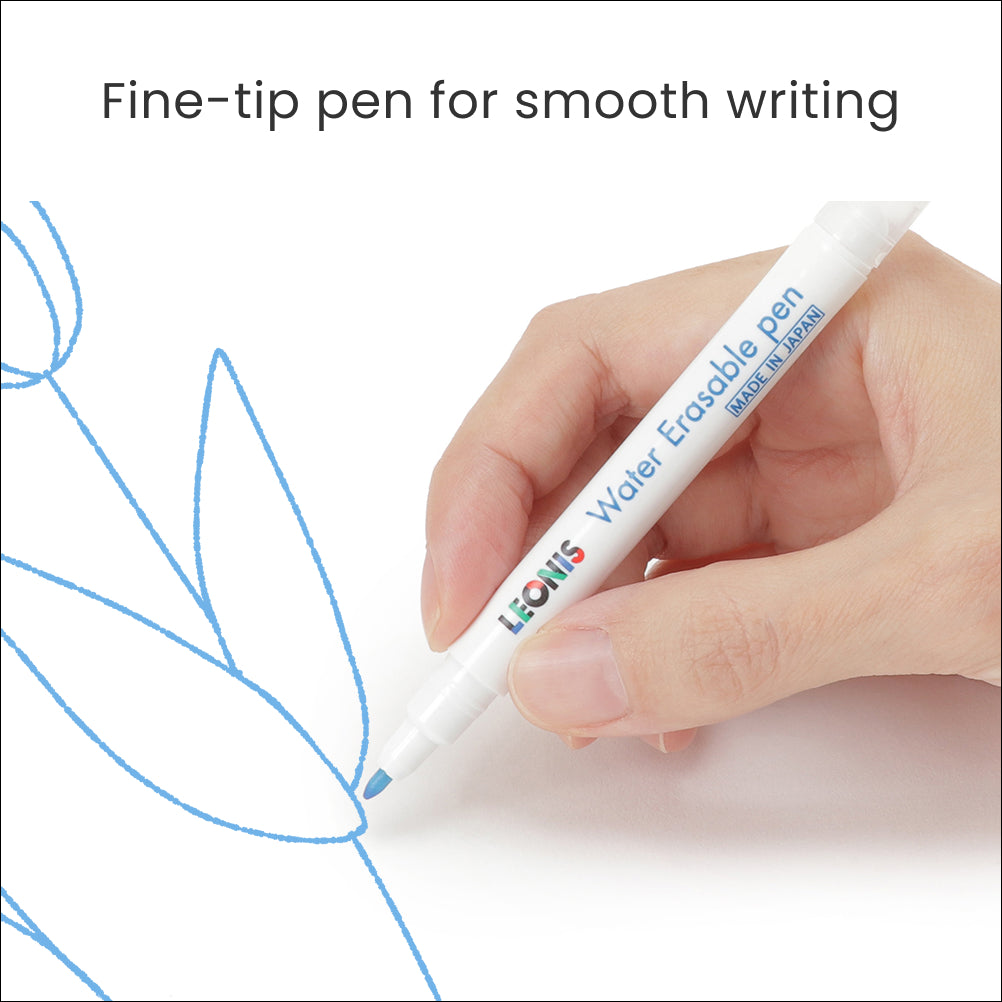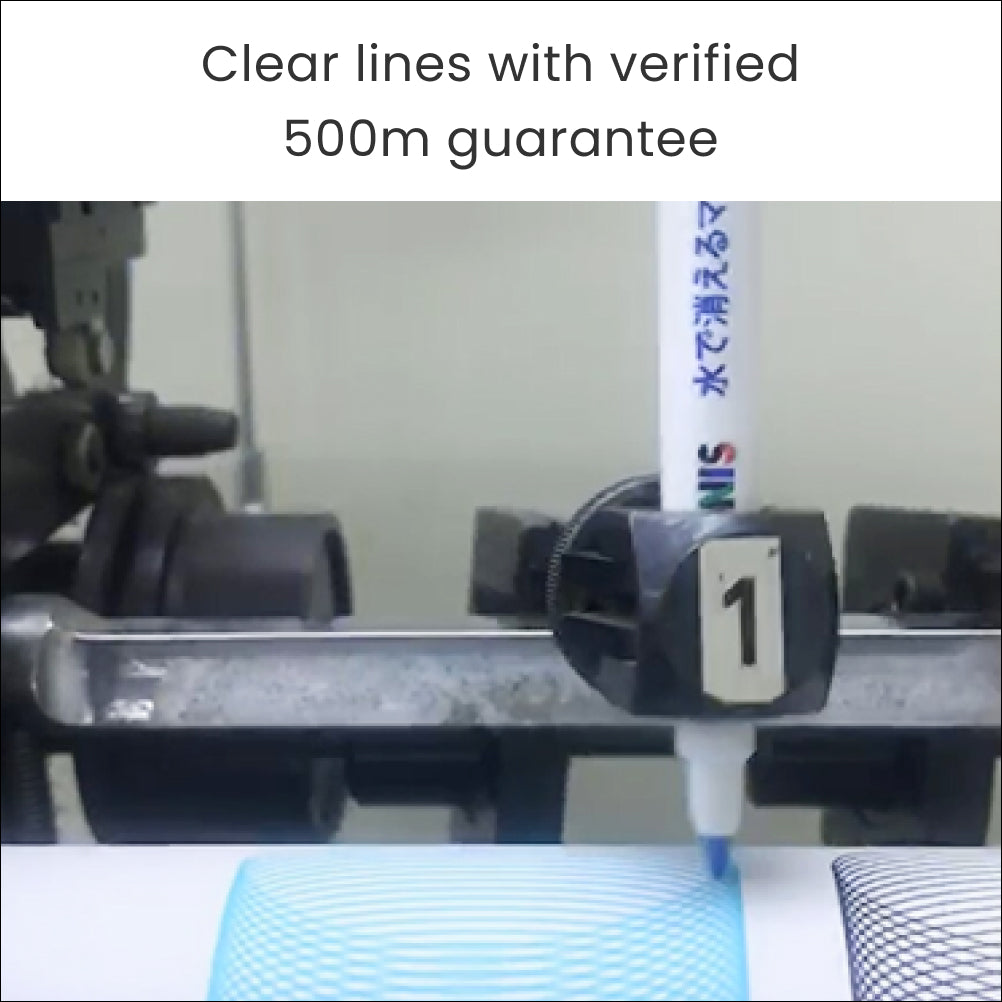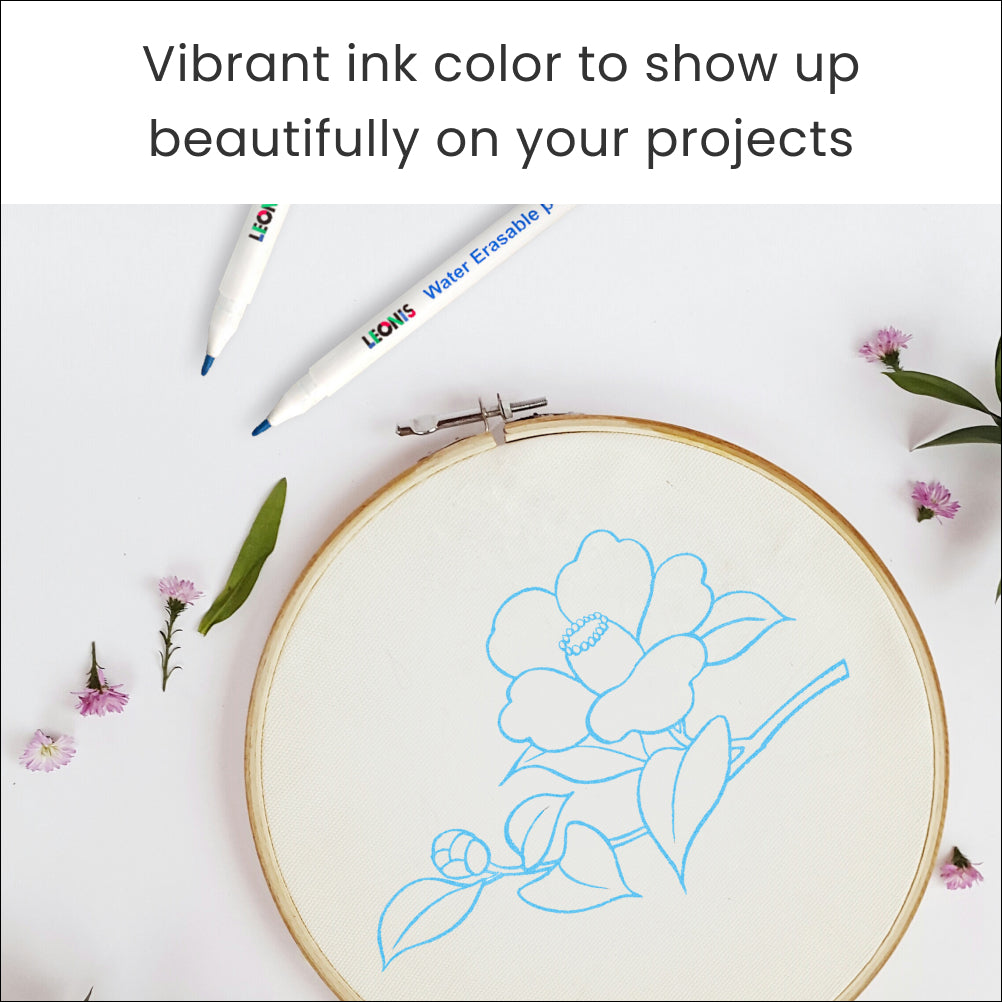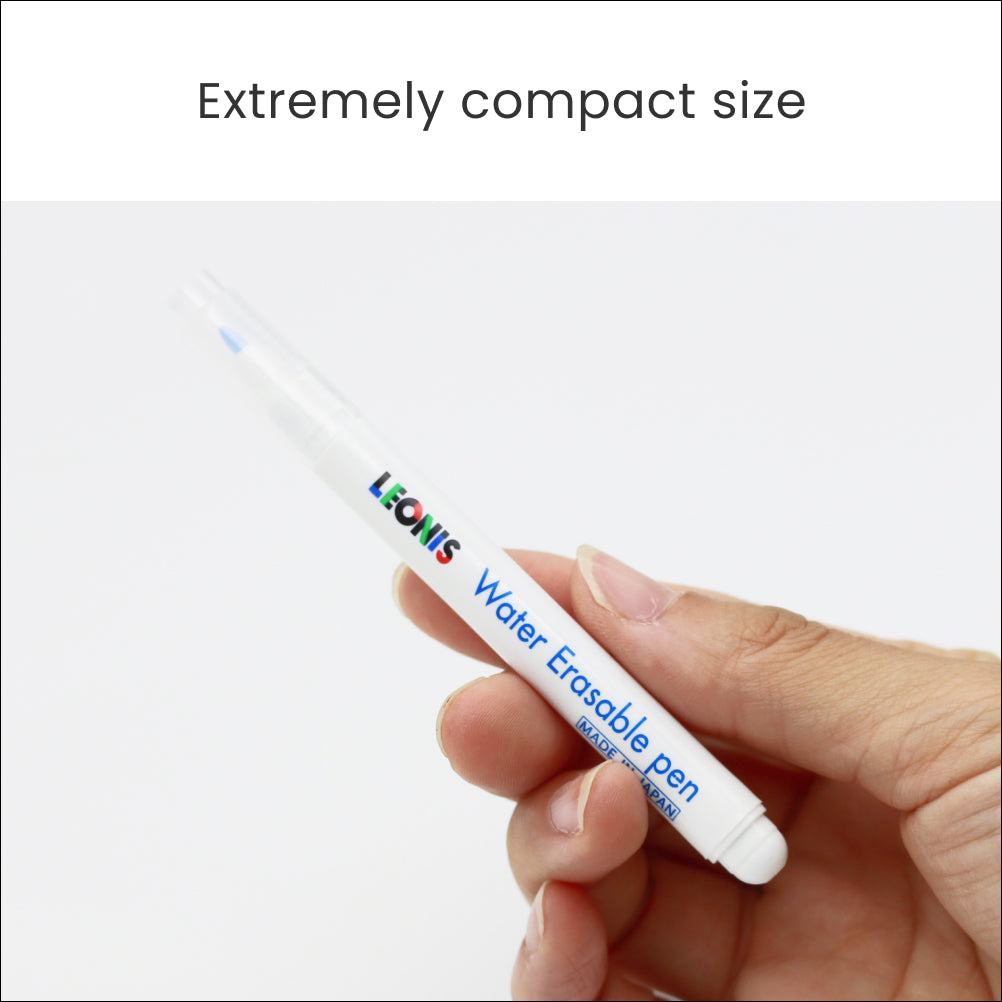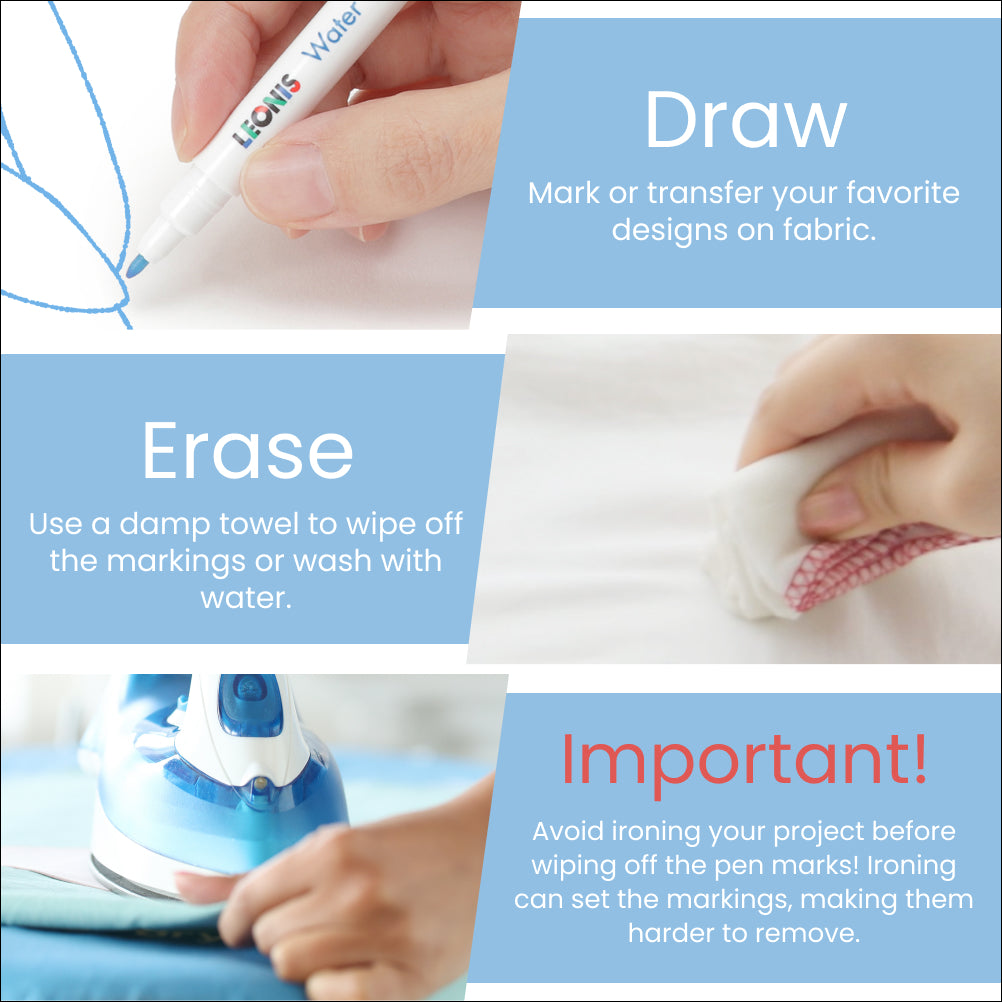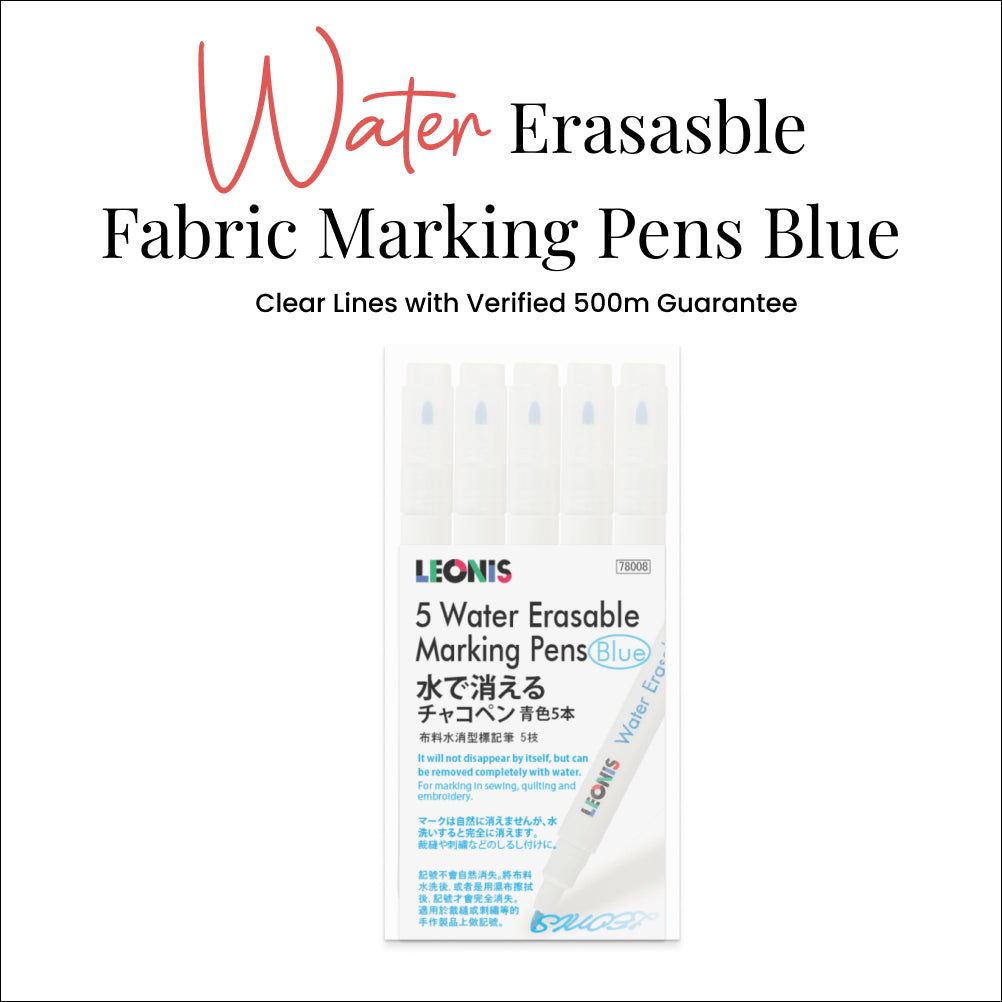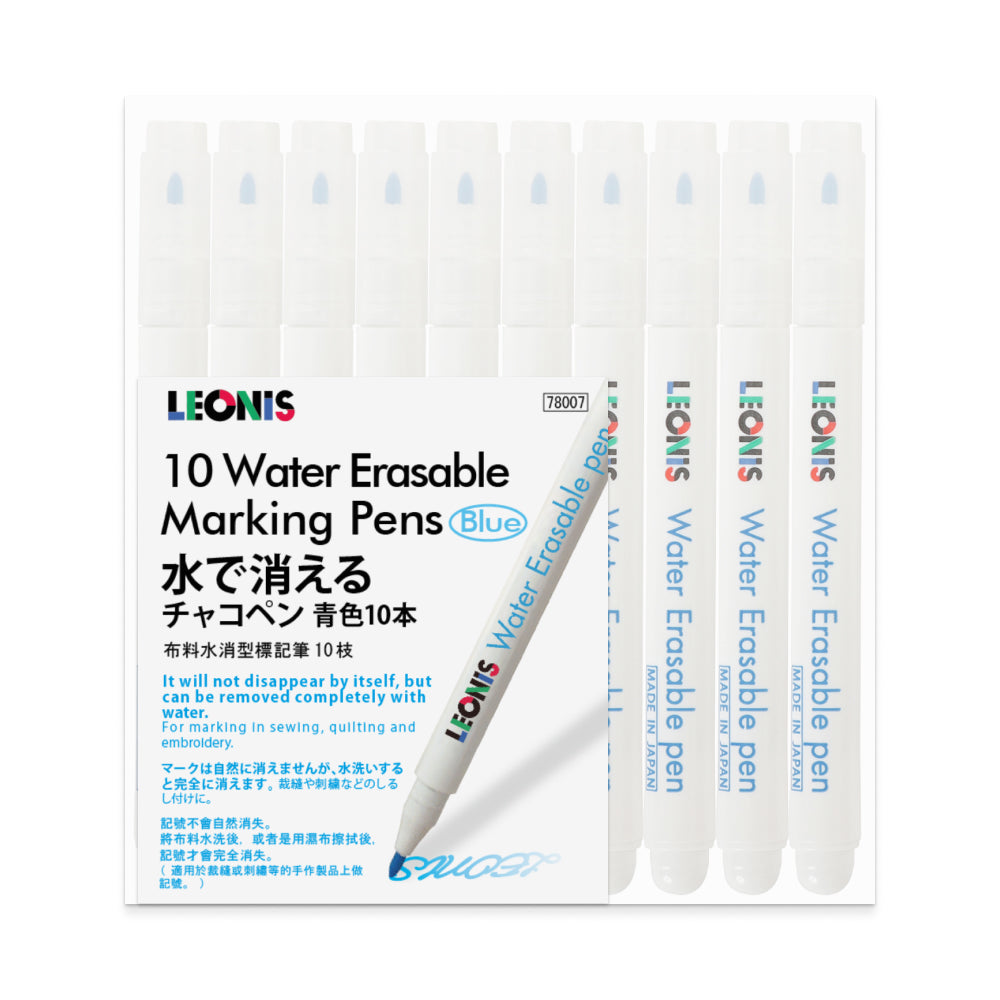 Customer Reviews
BEST FABRIC MARKER

"SUPER happy with this purchase, by far the most fine tip fabric marker I've used yet, and am still on my first pen with no drying out after using pretty heavily on about a 1/4 yard of fabric. Cleanup is super easy when it comes time to remove (some water soluble pens require a full wash of the fabric), I have simply been dabbing a moist q-tip over the ink lines and it vanishes - great for delicate work that you don't want to saturate."

Perfect for quilting, embroidery

"Lines disappeared 100% with no damage to fabric. I used this to mark quilting lines. Some of the lines were there for over a month by the time I finished the whole quilt. I soaked it in cool water with a color catcher, just in case all those lines bled, and they didn't, there wasn't a trace of blue on anything. I also used it on a small embroidery piece, where I wet the lines with water on a paintbrush when I was done, and pressed them with a paper towel, same thing, lines gone, not a trace of blue anywhere. Great value too."

Cross stitcher's best friend

"I am an avid cross stitcher of 15+ years. I have tried many different products to mark my stitches, and this one is the best. Easily comes out with water, no staining even on water lilies or white threads. Would also be useful for embroidery or sewing patterns."