MSRP for 5pcs: $10.99 USD
MSRP for 10pcs: $19.99 USD
Regular price
¥24,100 JPY
Regular price
Sale price
¥24,100 JPY
Unit price
per
Sale
Sold out
Are you having trouble with fabric marking?
Struggling with removing markings? Quick-drying marker? Thick lines not satisfactory? Plan your DIY, transfer your designs and mark any fabric with full control! We provide a quality pen that could take your mark further.
Mark Any Fabric With Full Control!
1. Naturally Disappear and leave no trace behind
Depending on the prevailing temperature and humidity levels, the ink will dissipate within a period of one to ten days. Alternatively, it may be effortlessly removed with water.
2. Fine-tip pen for smooth writing
It utilizes a superior pen tip from Japan and features a narrow and firm shape that ensures precision, allowing for smooth and accurate lines.
3. Clear lines with verified 500m guarantee
Despite its smaller size, our marker won't waste any ink and ensures that all ink is used up without drying out easily. You can enjoy up to 500m (1640 ft) of use before needing a refill, as verified by our writing test machine.
Why choose ours?
To draw on all projects with full control!
Material・Measurement

【1 bag (5pcs)】
Material: Ink/Acid dye
Dimentions: 147*60*10mm
Weight: 22g

【1 bag (10pcs)】
Material: Ink/Acid dye
Dimentions: 147*120*10mm
Weight: 50g
How to use

1. Draw
Mark or transfer your favorite designs on fabric

2. Erase
Let the ink do its disappearing magic or wipe the marks off yourself with a damp cloth.

Important!
Avoid ironing your project before wiping off the pen marks! Ironing can set the markings, making them harder to remove.

View full details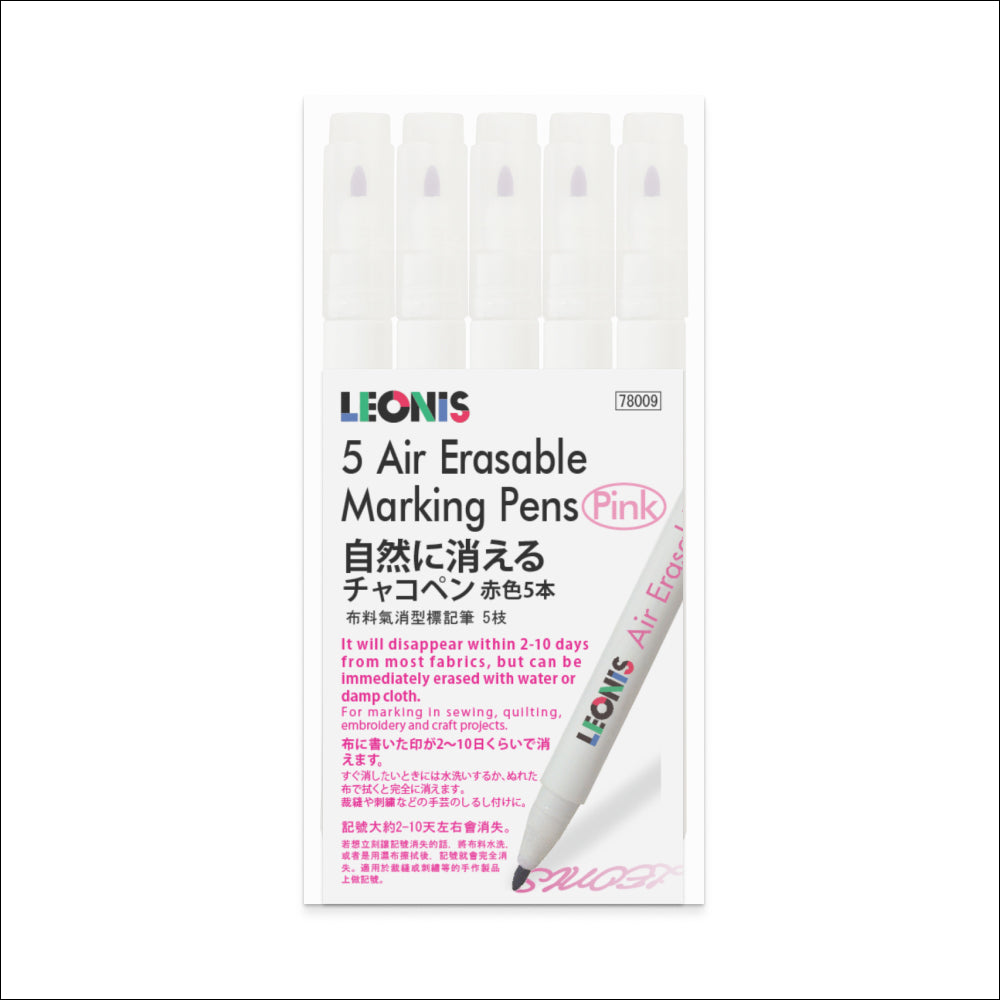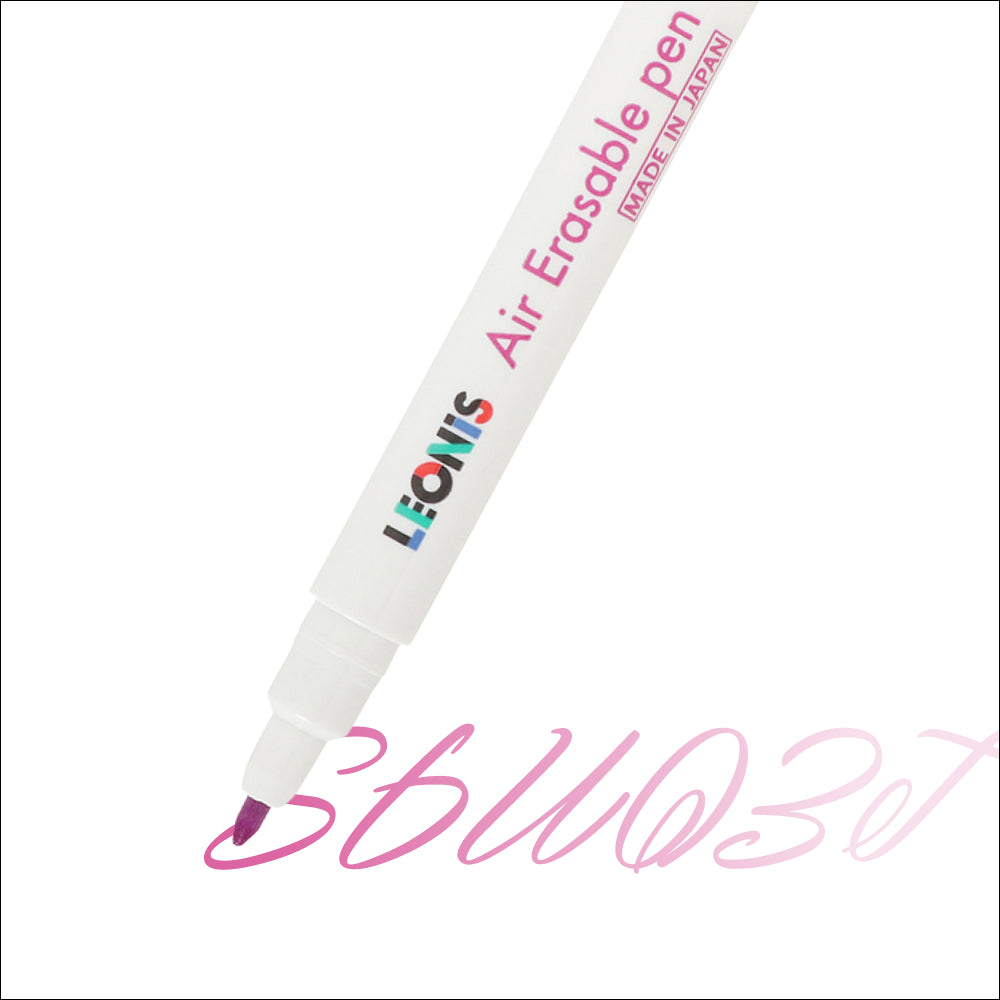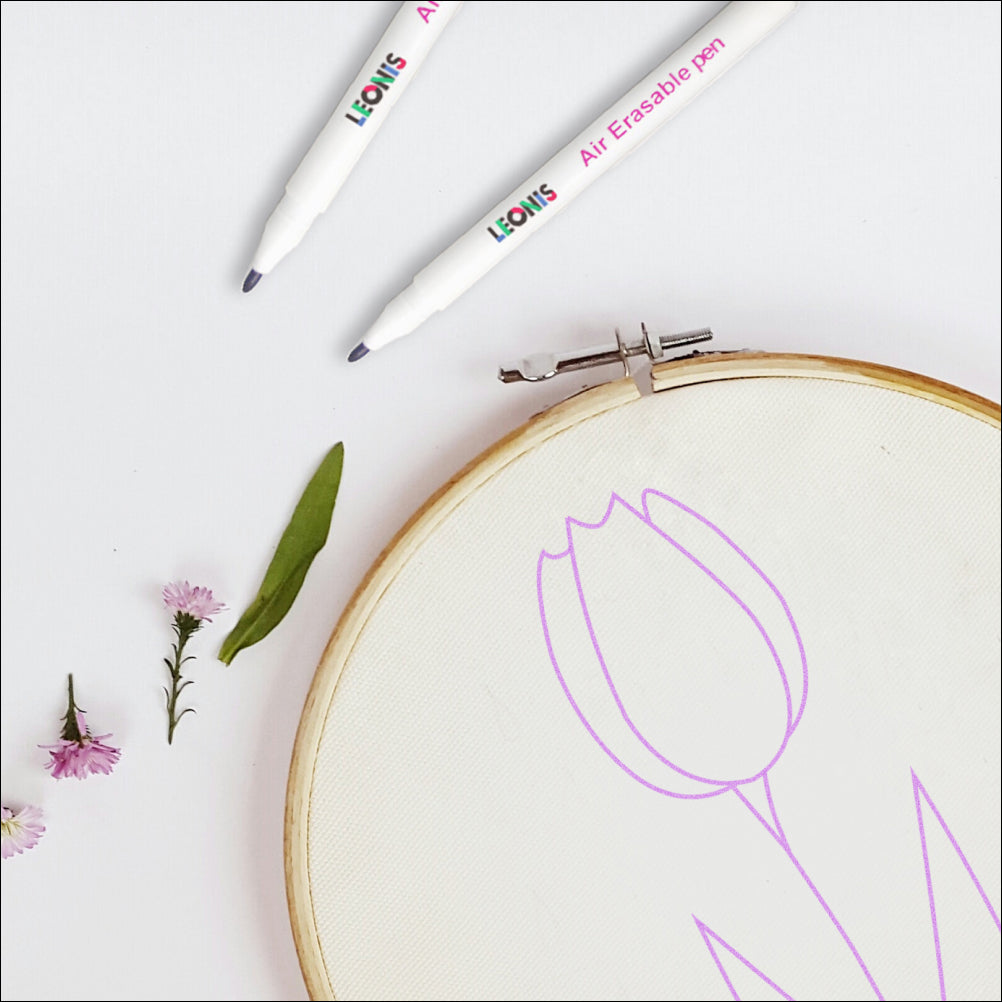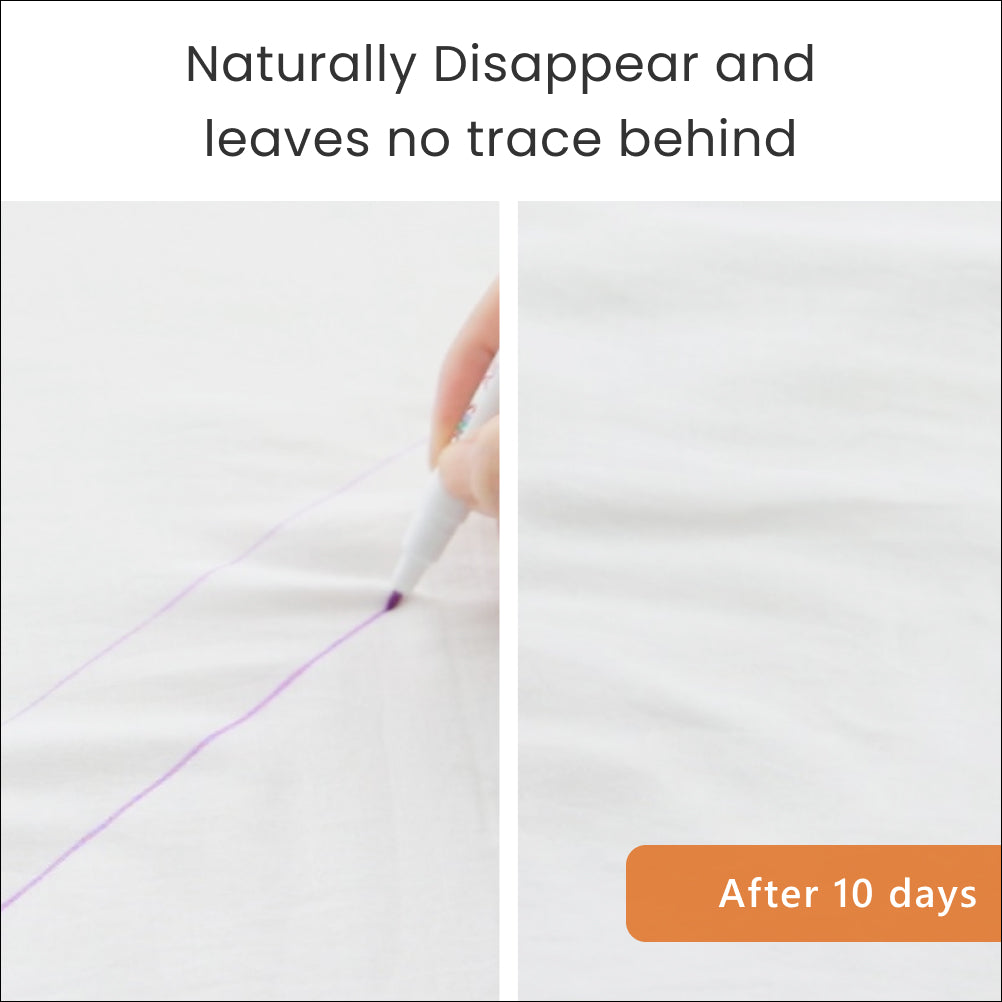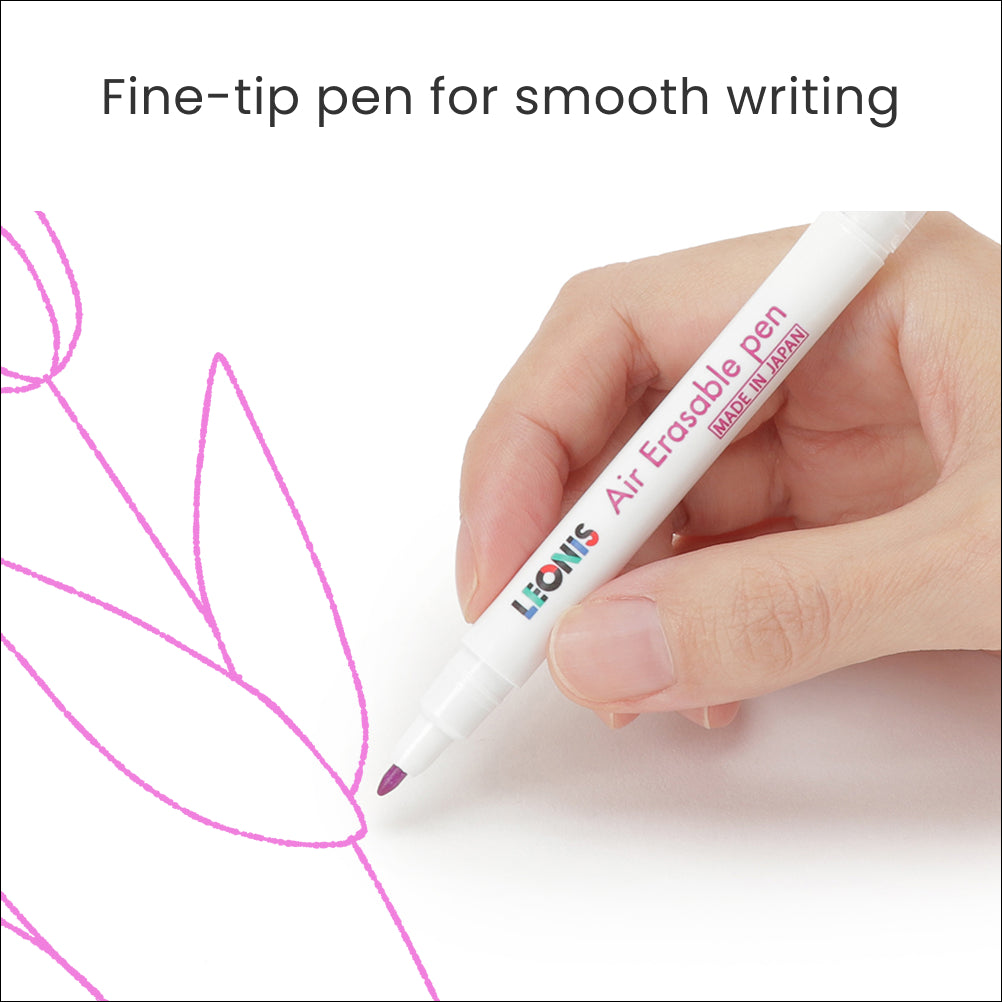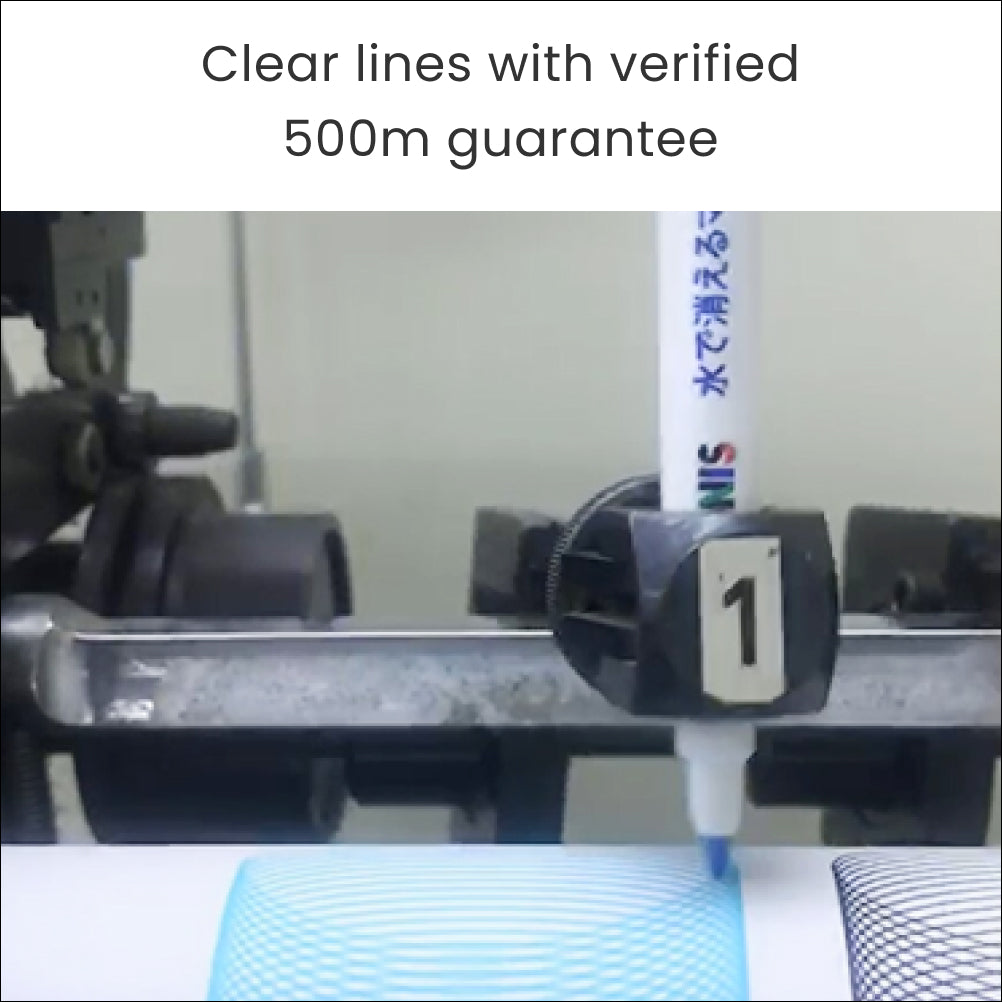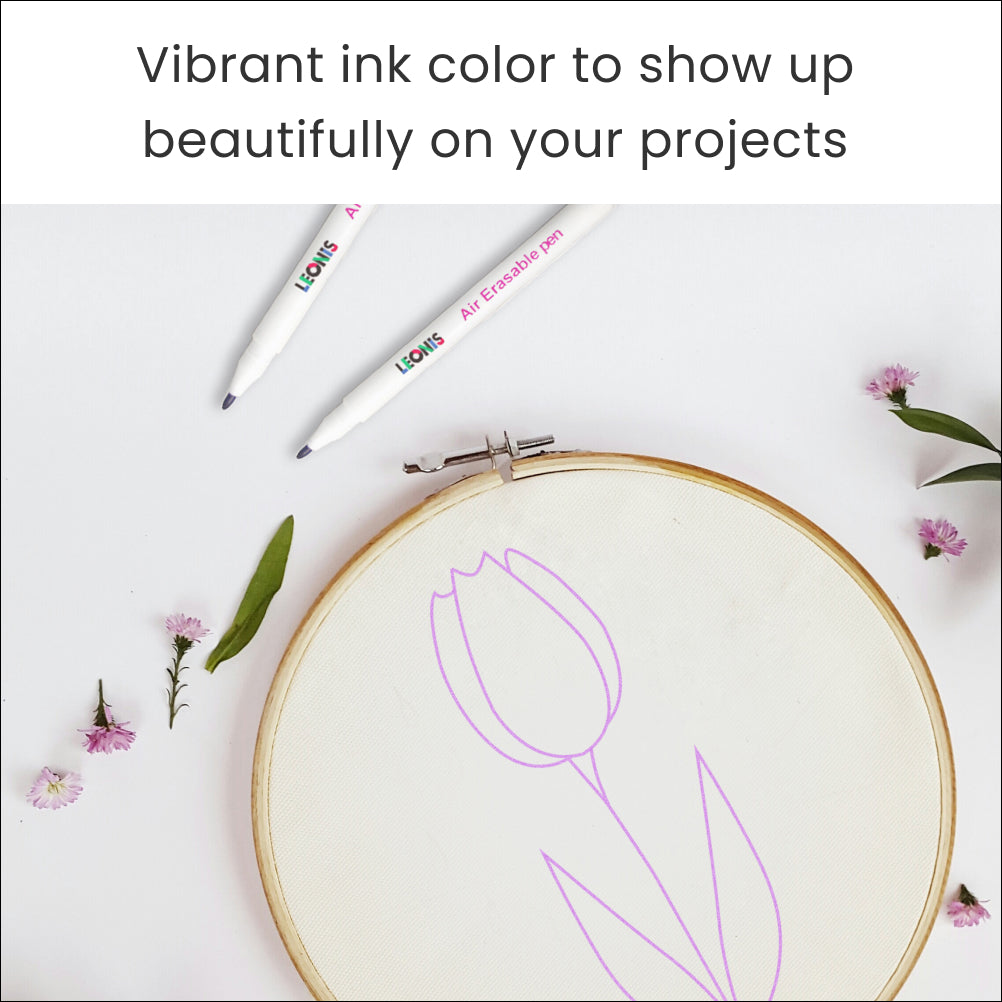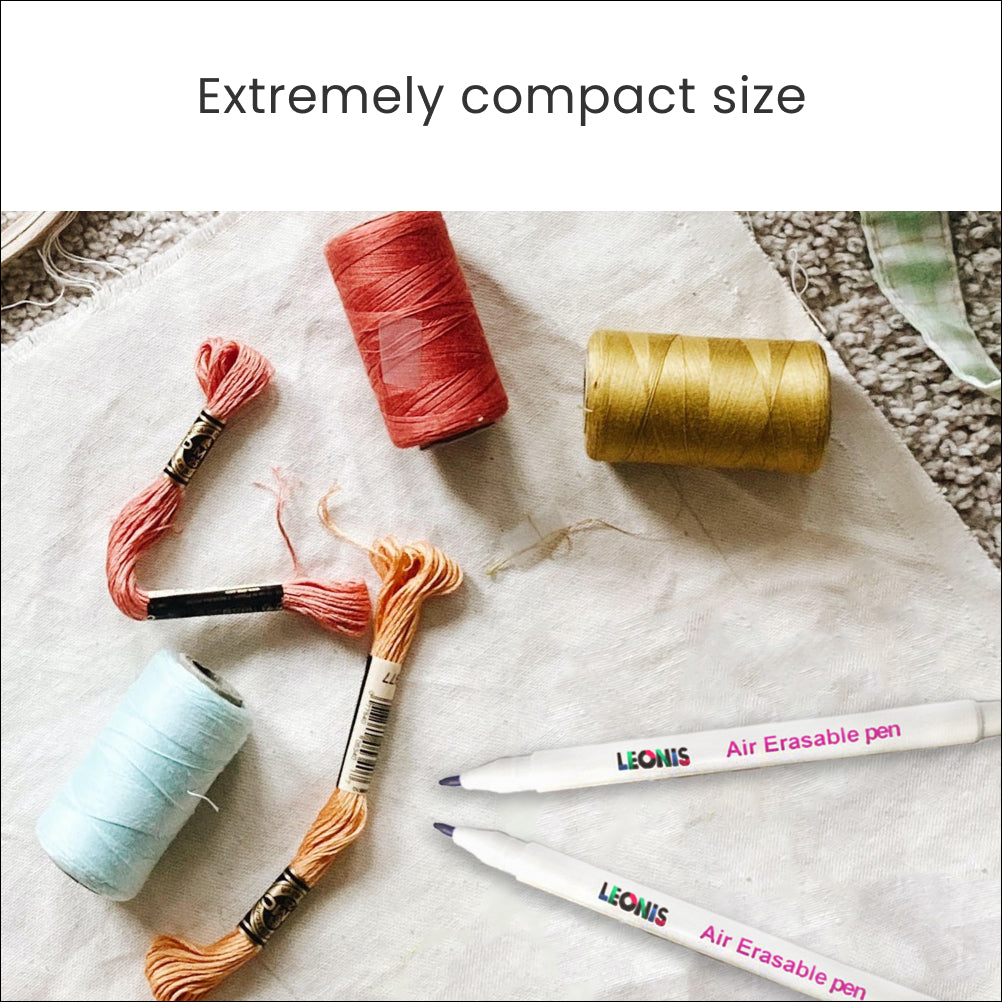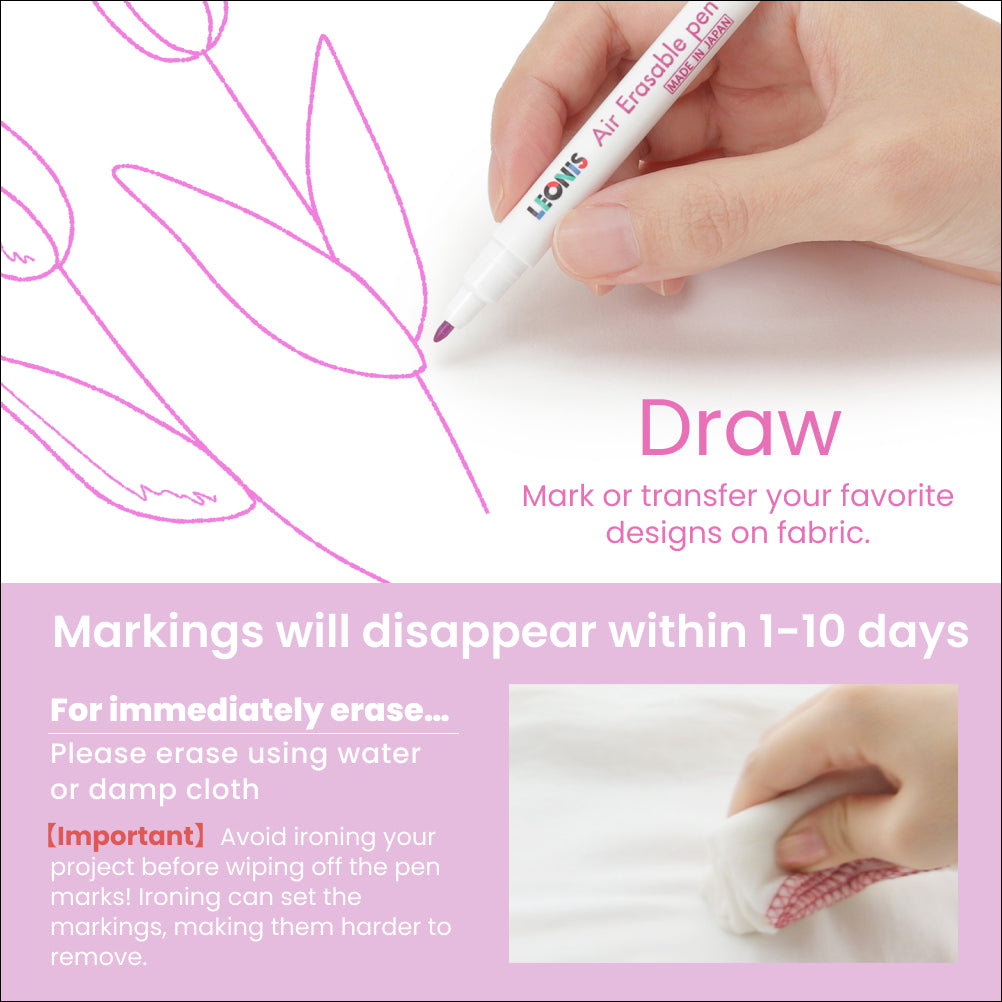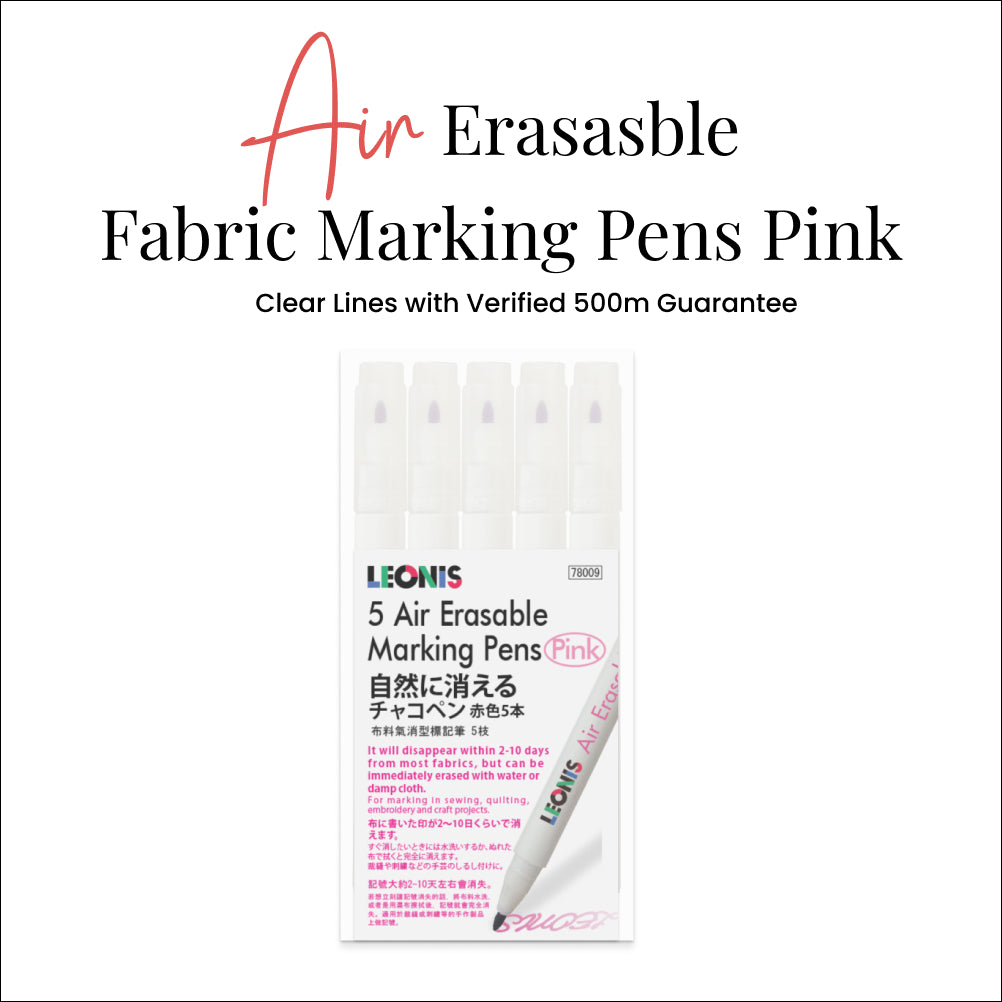 Customer Reviews
Works!

"So far these are working great for me. I use them for marking buttons and buttonholes. Being able to mark precisely with these fine tip markers is extremely helpful when marking buttonholes! I can see exactly where I need to sew and the markings disappear!! I've used on light colored 100% cotton fabric and it works great! Would recommend.
I am a professional seamstress of 20yrs."

THESE ARE AMAZING!! Read this!!!!

"I LOVE THESE!!! I've been trying to embroider on a white hoodie I bought and I was unsure of a marker that would completely come out of white fabric and this is EXACTLY what I needed. I did a test run myself and I found that the lines disappear over the course of a couple days if you draw them very lightly, but if you go over lines a few times they won't fade as fast but they still fade and it ALL COMES OUT WITH WATER!!! I only used cold water to rinse mine out with no soap and the more water you use the more it dilutes the ink and then BOOM the marker is completely out of the fabric. I highly recommend!!!!"

LOVE THESE MARKERS!!!!

"I have tried several different kinds of air erase markers and these are by far my favorite. I am a sewing teacher, so I sew A LOT and these have never let me down. They last quite a while, draw a nice line, and usually vanish within a day. It's long enough for your marks to be useful, but not permanent. I have purchased these on multiple occasions and will continue to do so. I absolutely love them :)"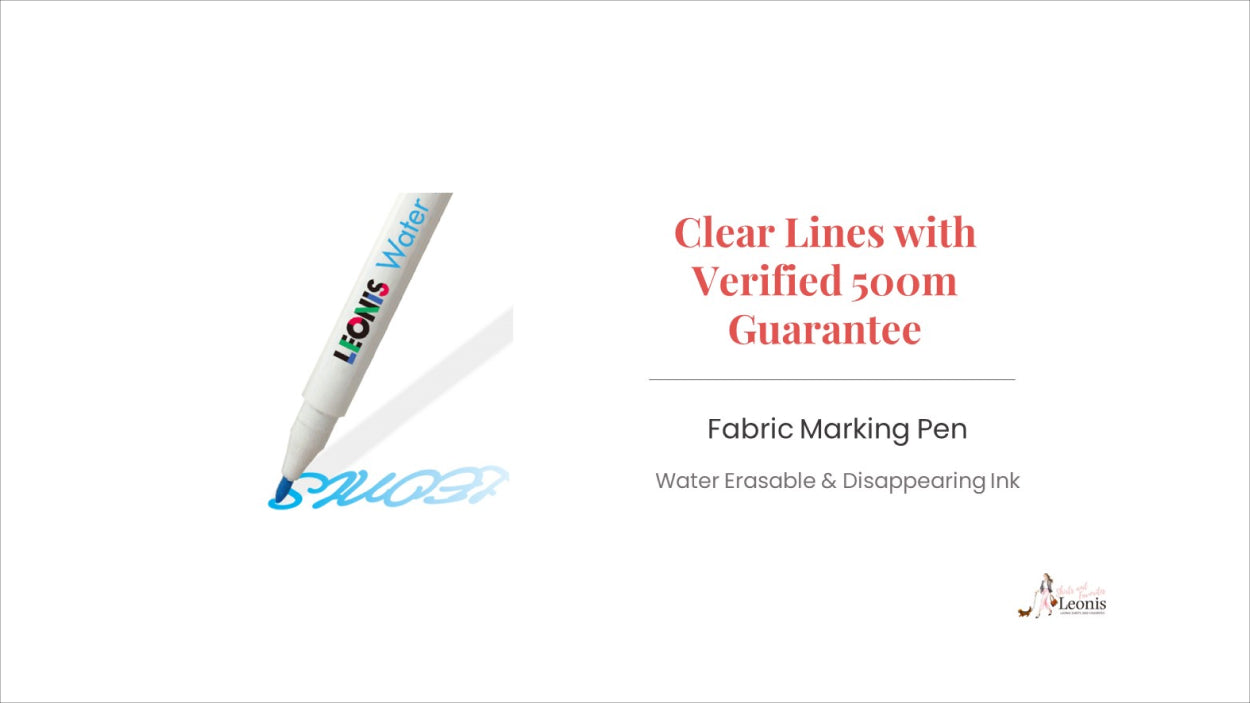 Product Pamphlet
Clear Lines with Verified 500m Guarantee

Disappearing Ink Fabric Marking Pen
Download