SKU 99753
EAN4905618997536
MSRP: $14.99
Regular price
¥1,555.00 CNY
Regular price
Sale price
¥1,555.00 CNY
Unit price
per
Sale
Sold out
Do you struggle with wrinkled clothing?
Wrinkles or creases can happen in clothing for just a few hours! No iron in the hotel room? Many studies show that people perceive others based on their clothing. We provide a portable and iron-free wrinkle remover solution that is great for travel.
Enjoy travel with Wrinkle-free!
1. Easy carry-on with TSA bottle
This bottle meets the Transportation Security Administration's standard and is allowed on board the plane.
2. Looks neat all day long with iron-free
This safe, easy-to-use fabric care solution lets you keep your clothes looking sharp no matter where your day takes you - even when you don't have access to an iron or electricity.
3. All-in-one fabric care for multipurpose
Effortlessly refresh your wardrobe in minutes! Our versatile solution deodorizes, removes wrinkles, and defends against static, ensuring your clothes always look their best.
Why should you want this?
Effortlessly remove wrinkles, eliminate static, and deodorize your clothes. This is the ultimate travel buddy you've been waiting for!
Material・Measurement

Material: Purified water, Specifically modified inorganic, Surfactant

Dimensions: 170*70*25mm
Liquid Volume: 100ml
Weight: 130g
How to use

1. Spray
Hang the clothing on a hanger.
Spray the wrinkle area from a distance of about 10 inches to moisten and wet the area.

2. Smooth
Gently pull the fabric in different directions, including horizontally, vertically, and diagonally, to help shape and stretch out the material.

3. Dry
The wrinkles will gradually disappear as the fabric dries. Let the fabric air dry for at least 10 minutes until it's completely dry, then it's ready to wear.
View full details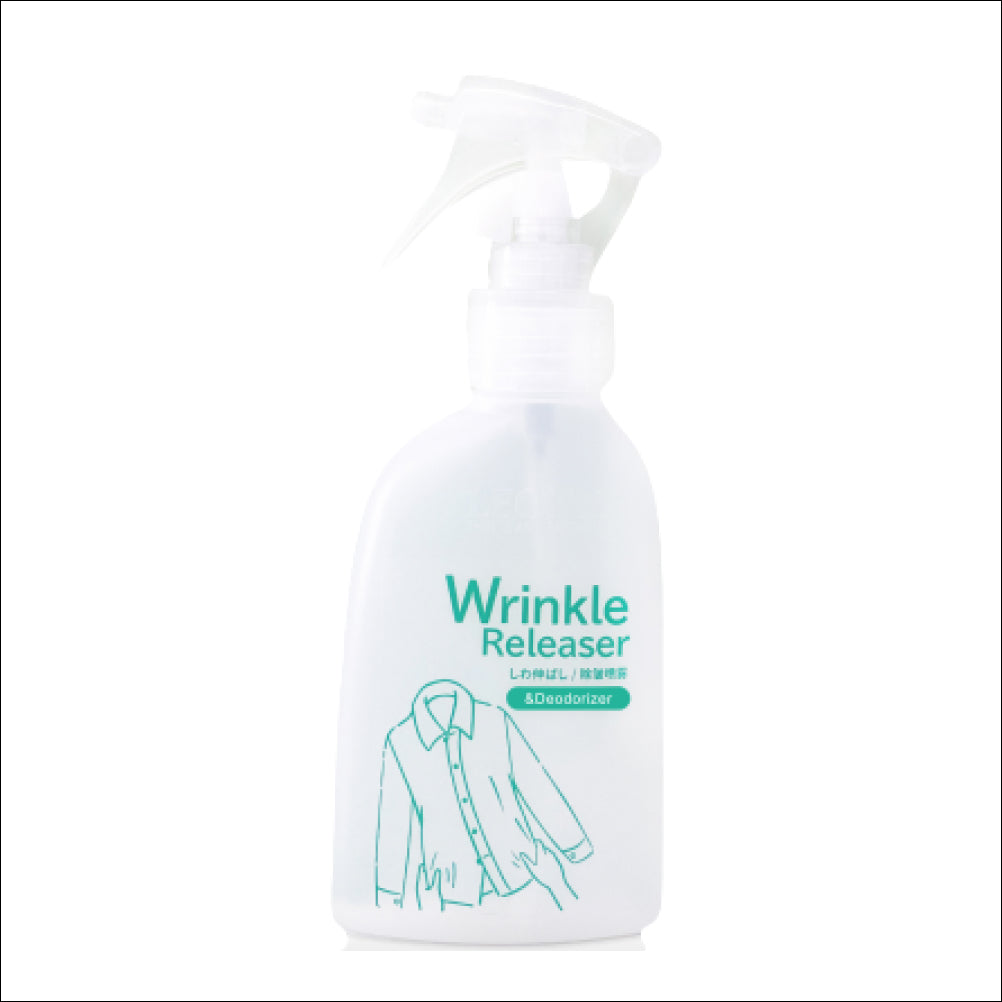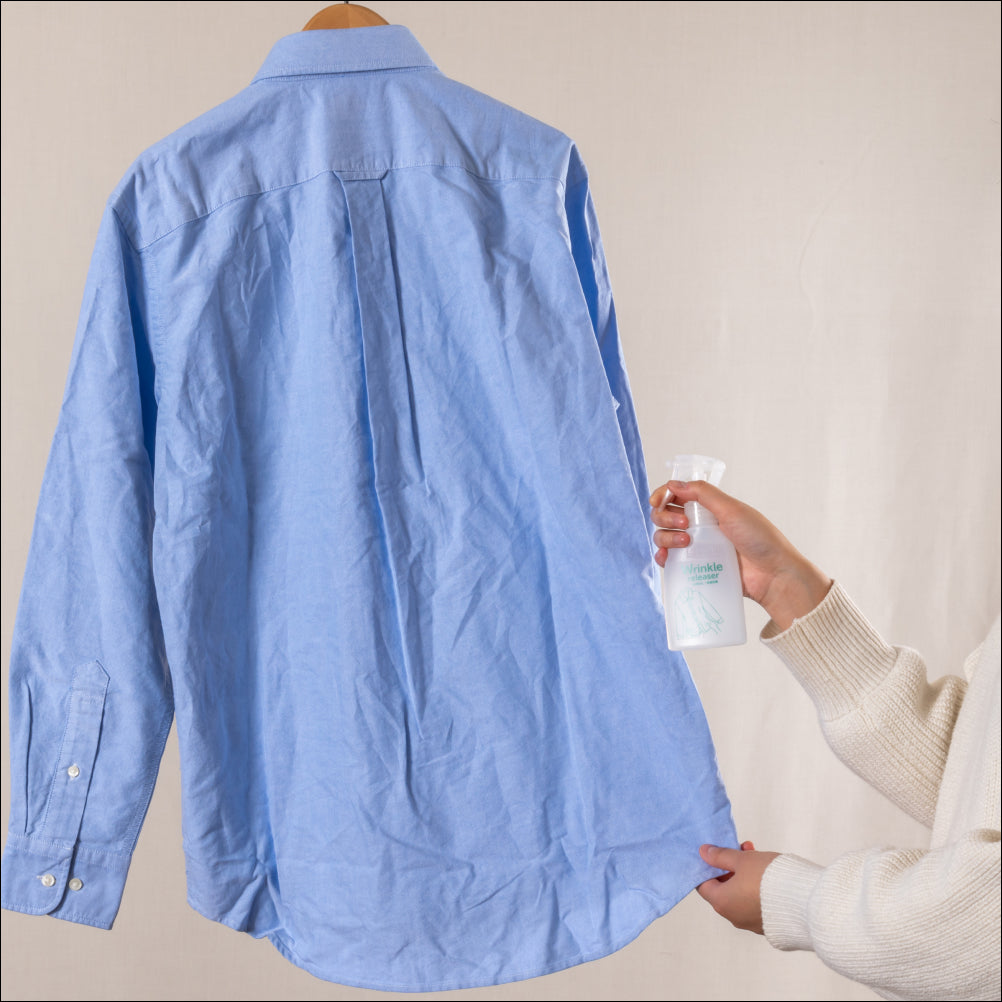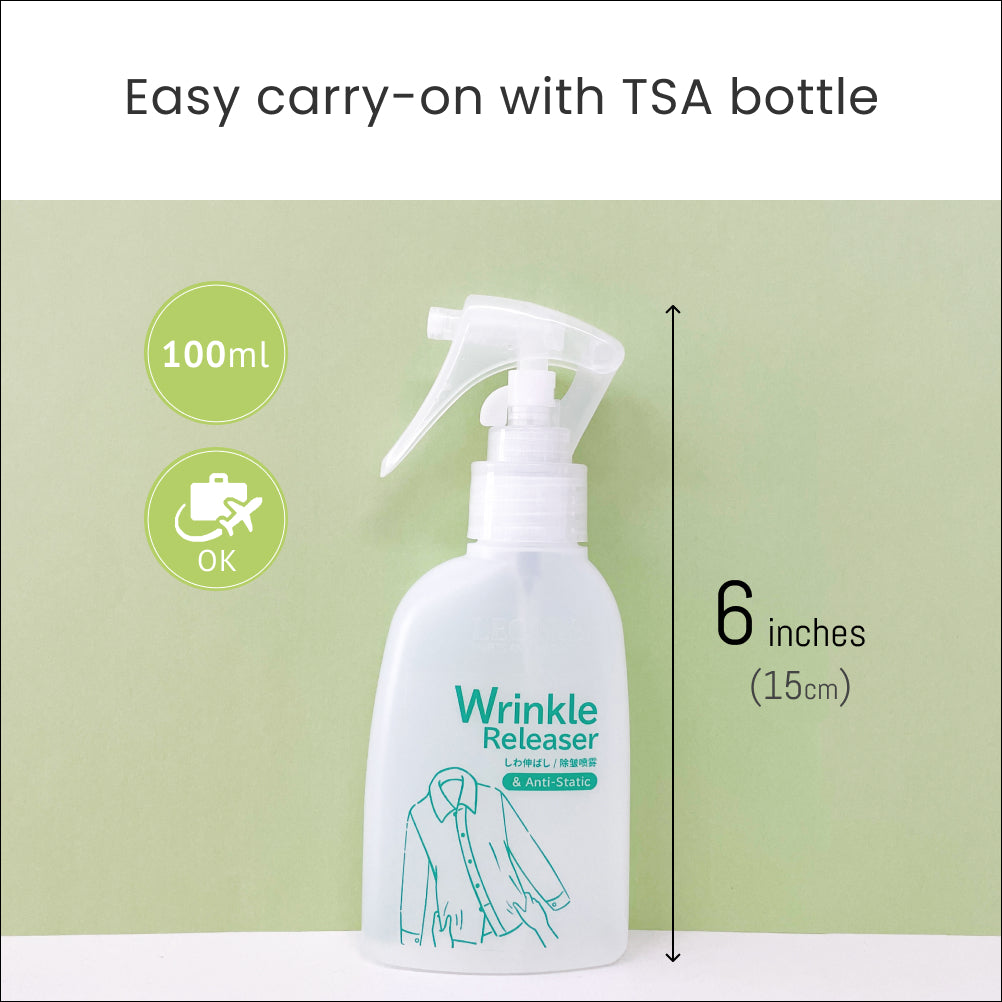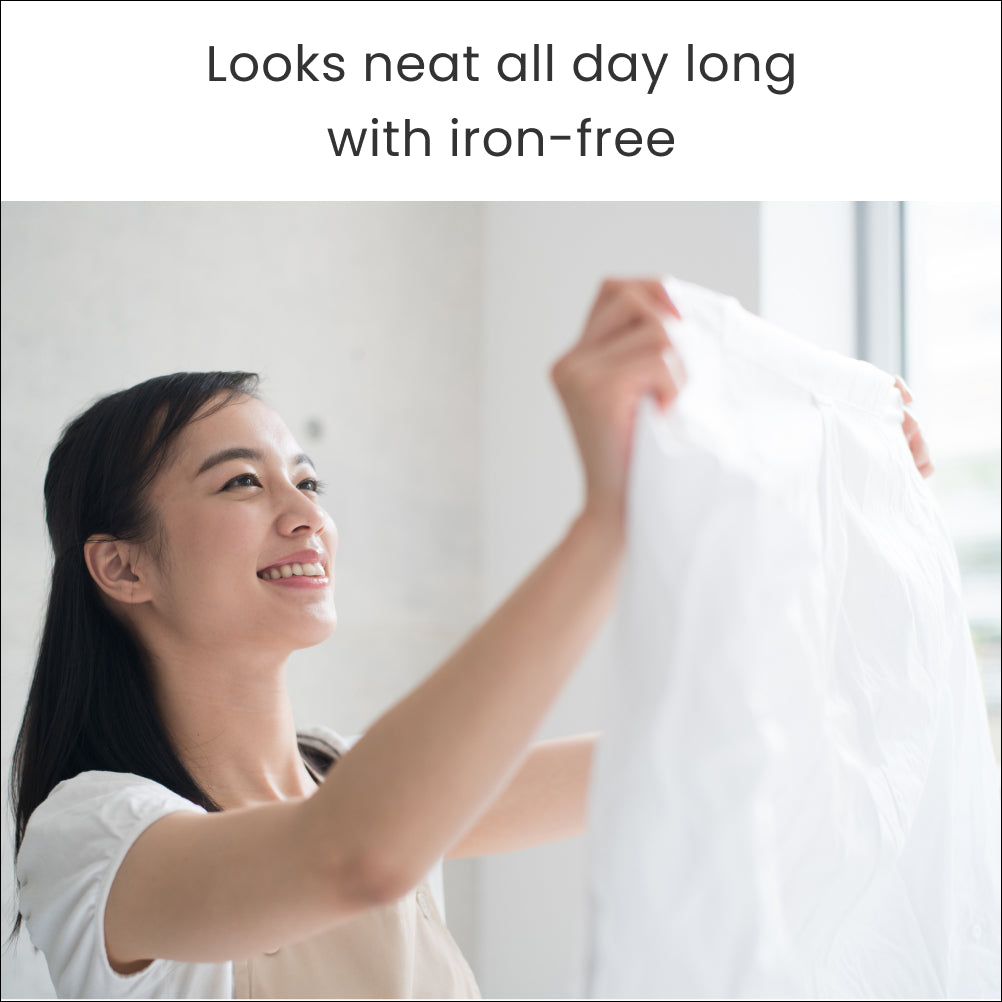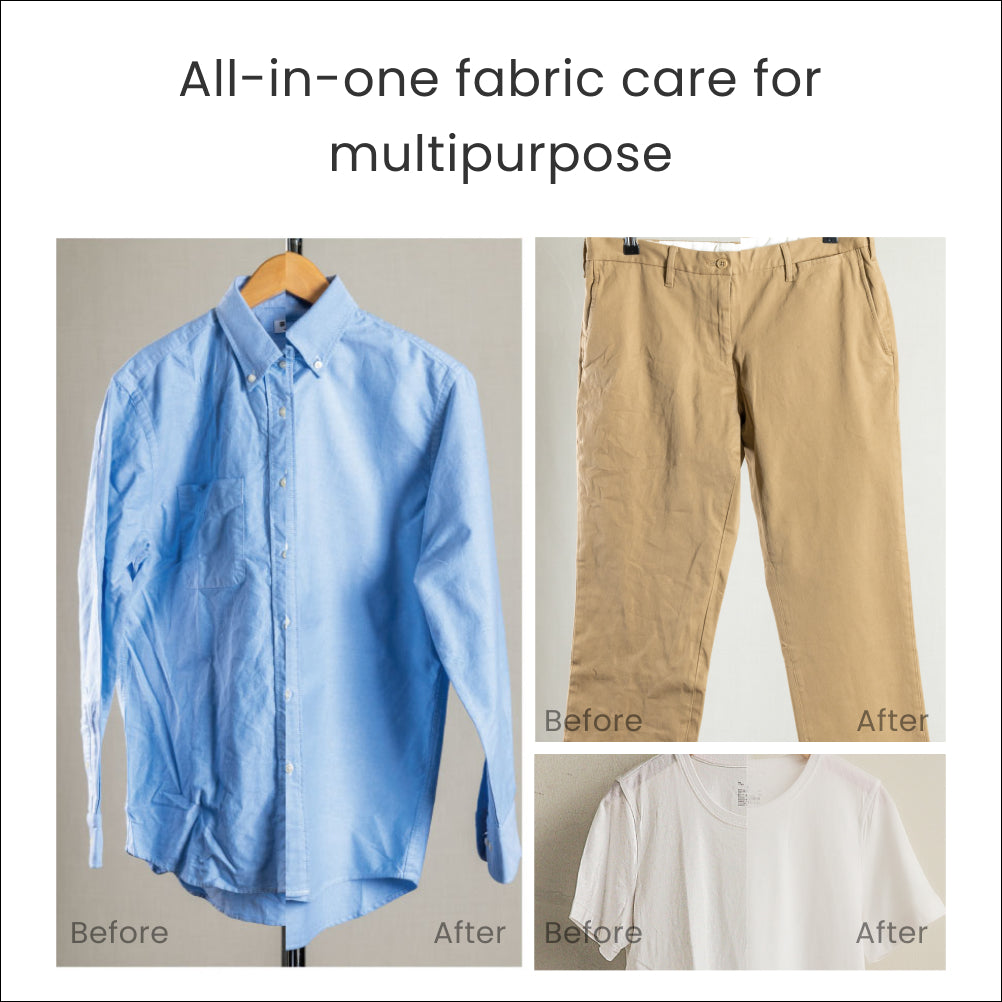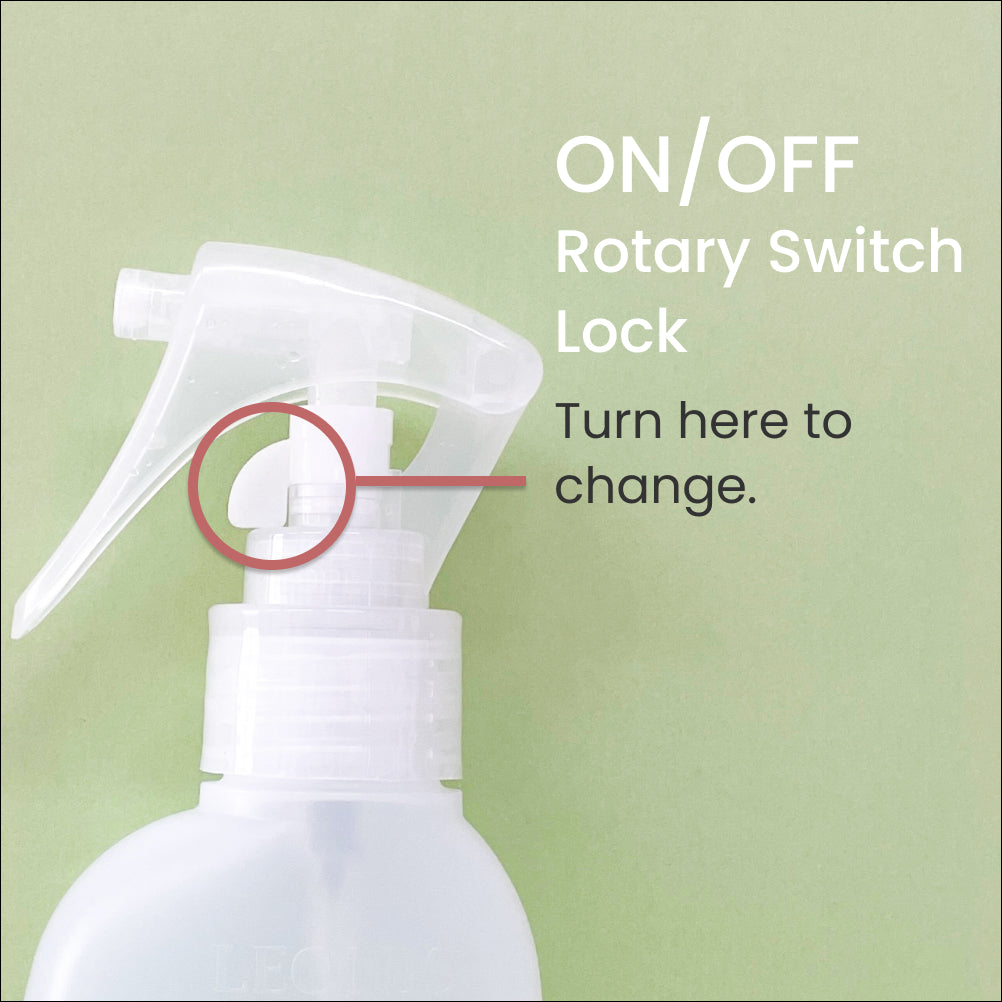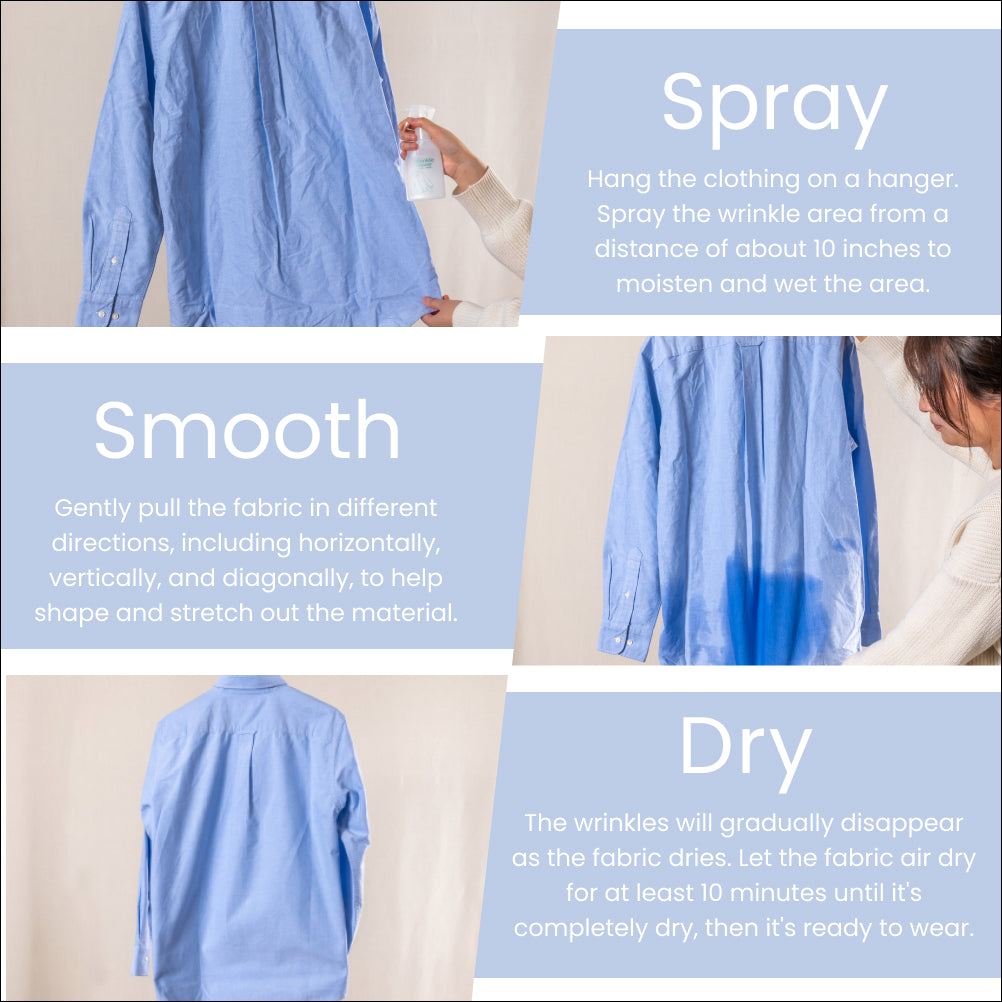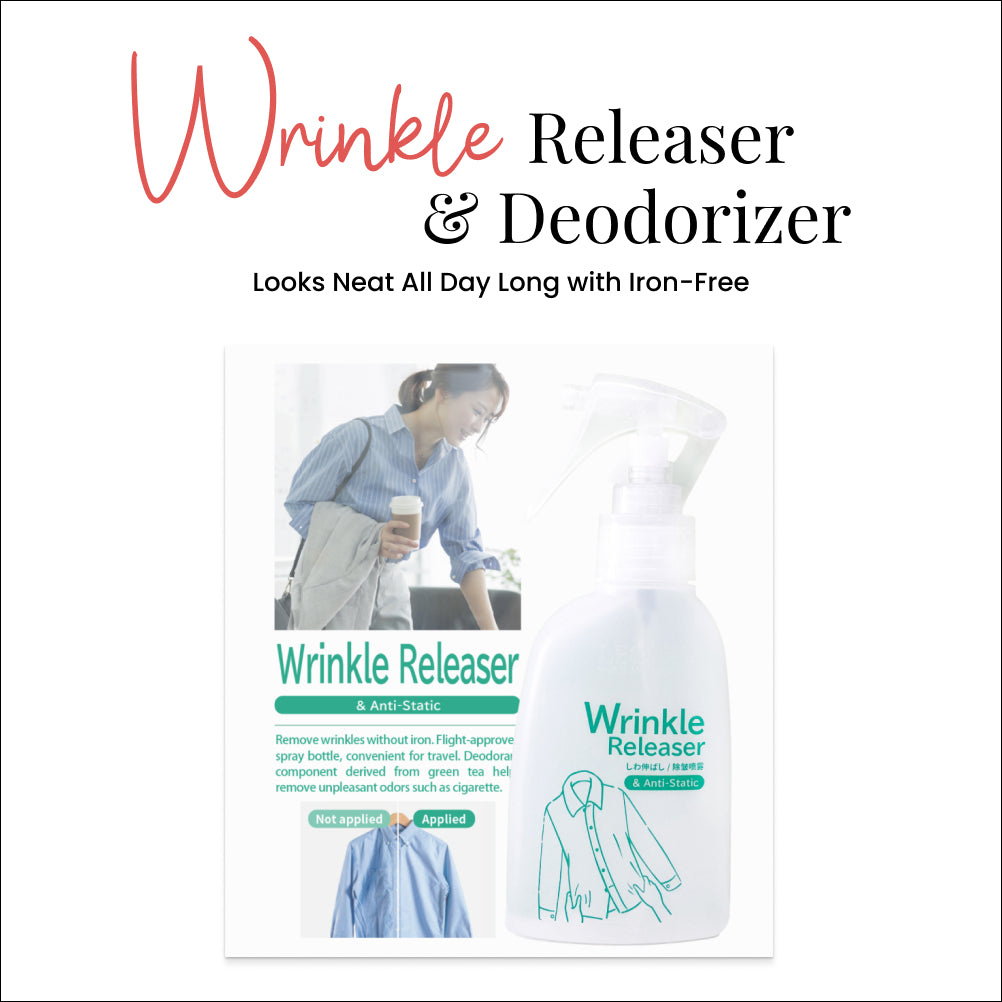 Customer Reviews
Wrinkles are removed.

"Creases can be removed quickly. I've been using a famous brand sold in stores for years, but this one removes wrinkles better. After all, it's more than twice the price. I also like the fact that it is odorless."

Carrying it on board is fine!

"It removes wrinkles easily. And since it is 100ml, carrying it on board is fine. I take it with me on my business trips. I will buy again."

For daily care of suits. Wrinkles disappear overnight!

"The night before, I sprayed my suit pants and jacket with leonis wrinkle remover spray and hung them up, and the next day the wrinkles were gone! Amazing!!"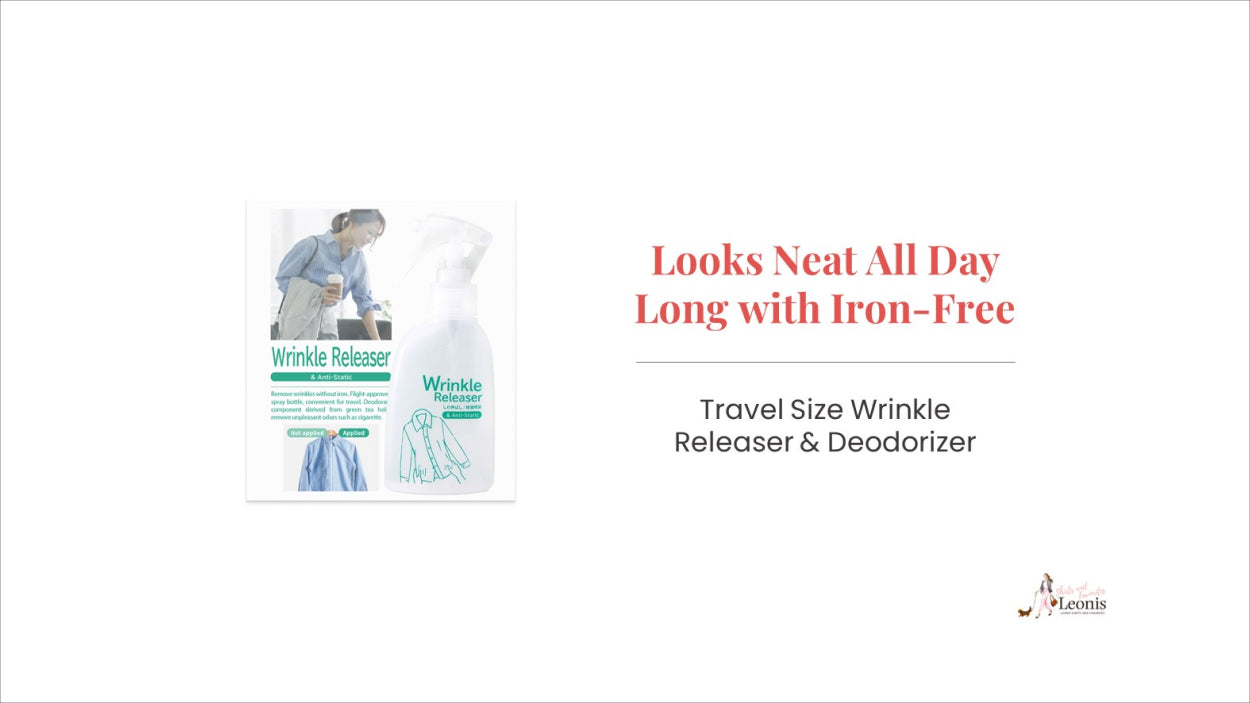 Product Pamphlet
Looks Neat All Day Long with Iron-Free
Travel Size Wrinkle Releaser & Deodorizer
Download