MSRP: $14.99 USD
Regular price
¥1,555.00 CNY
Regular price
Sale price
¥1,555.00 CNY
Unit price
per
Sale
Sold out
Tired of dealing with static cling and pilling?
Dress is clinging after putting it in the dryer? Does your lovely sweater have lint forming? Pet fur on clothes? We provide a solution that eliminates these 3 clothing threats.
Eliminates Clothing Threats with easy care!
1. Easy carry-on with TSA bottle
This bottle meets the Transportation Security Administration's standard and is allowed on board the plane.
2. Anti-pilling and fiber preserving agent
Prevents lint from forming and pet hair from sticking to your clothes.
3. Allergen Defense On-the-Go
Protect yourself from dust, pollen, and other allergens from following you back home.
Why should you want this?
Dress clinging, lint forming on sweaters, and pet fur sticking are no longer an issue for you. This will be your ultimate travel buddy!
Material・Measurement

Material: Purified water, dimethicone, natural plant extract

Dimensions: 170*70*25mm
Liquid Volume: 100ml
Weight: 130g
How to use

1. Spray
Spray lightly all over the clothing.

2. Smooth
Smooth it out with a garment care brush or your hands.

3. Dry
Let it air dry naturally. Once it's dry, you're good to go!
View full details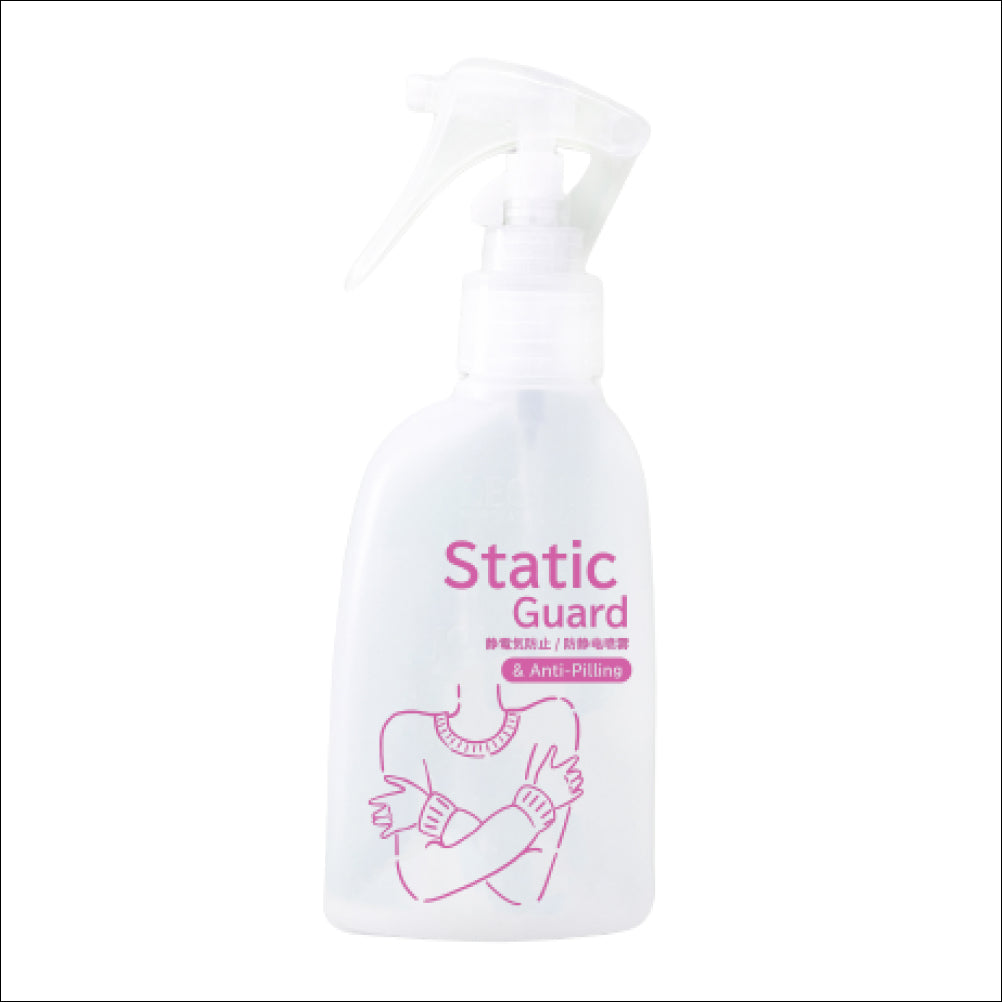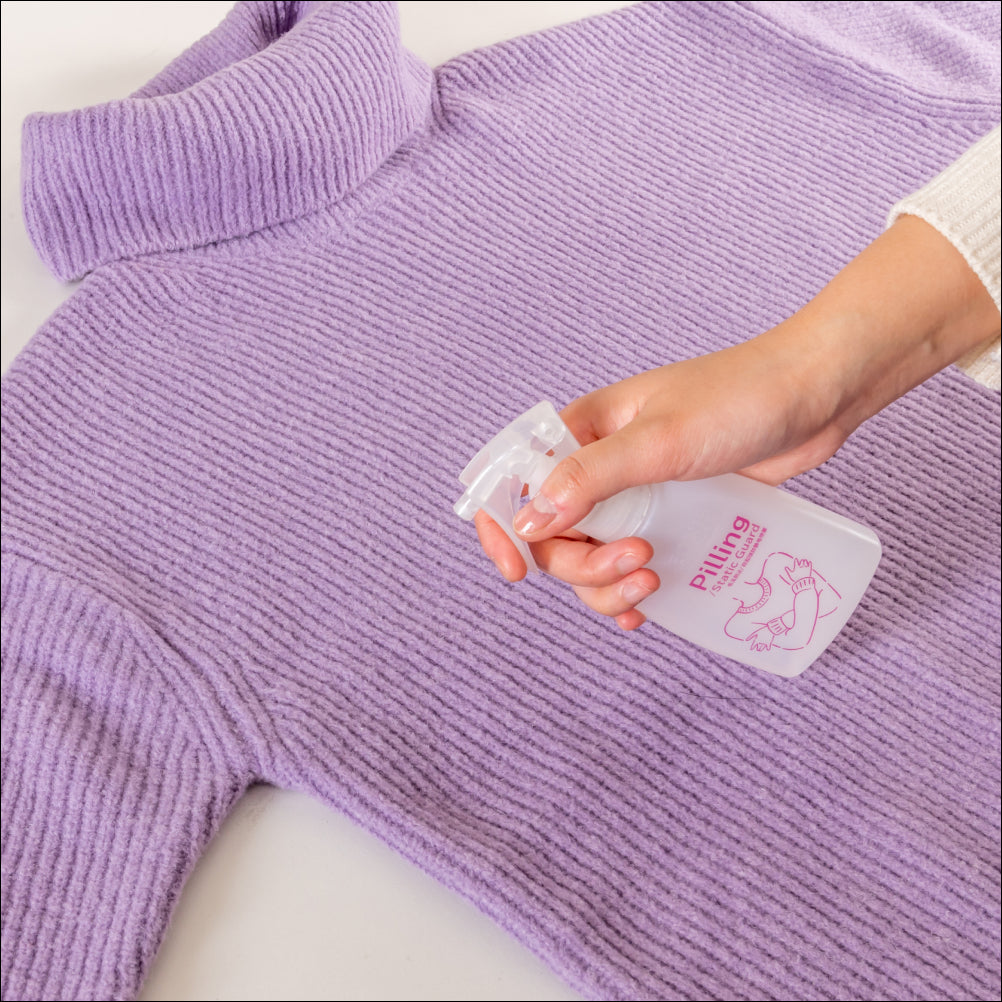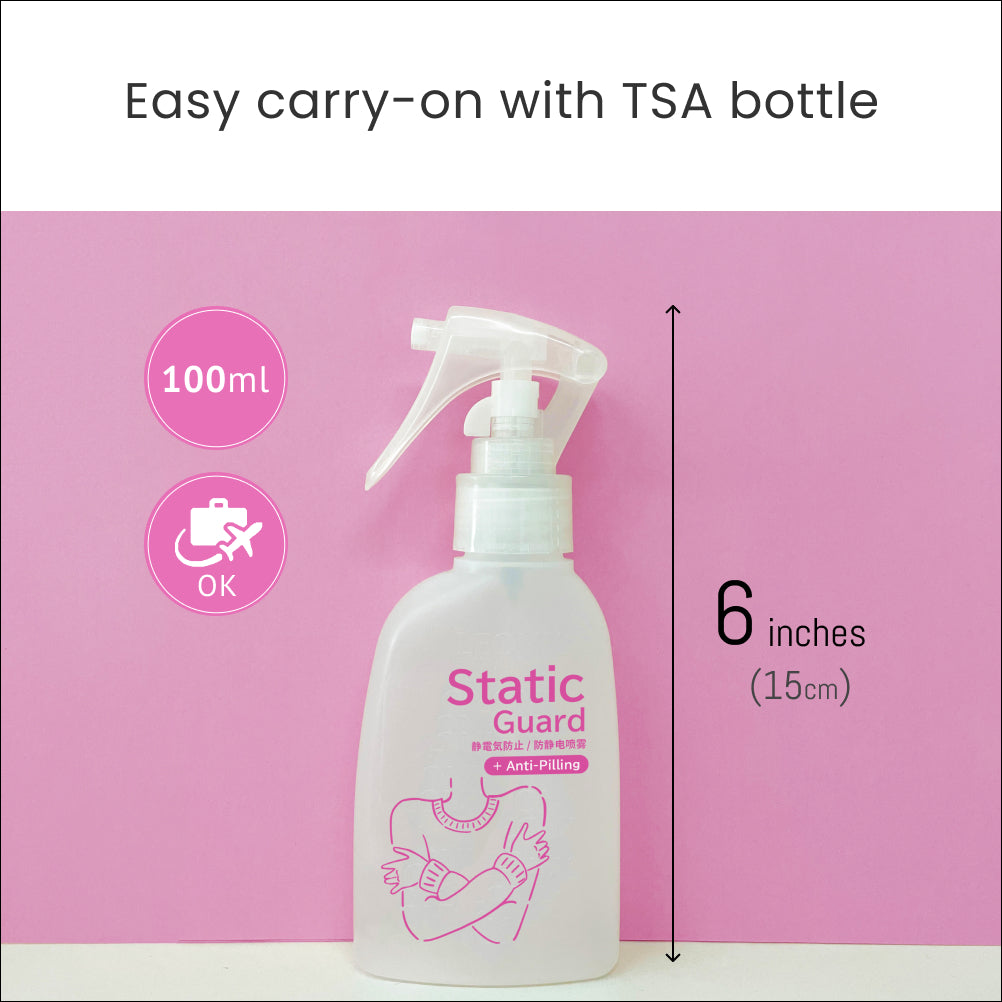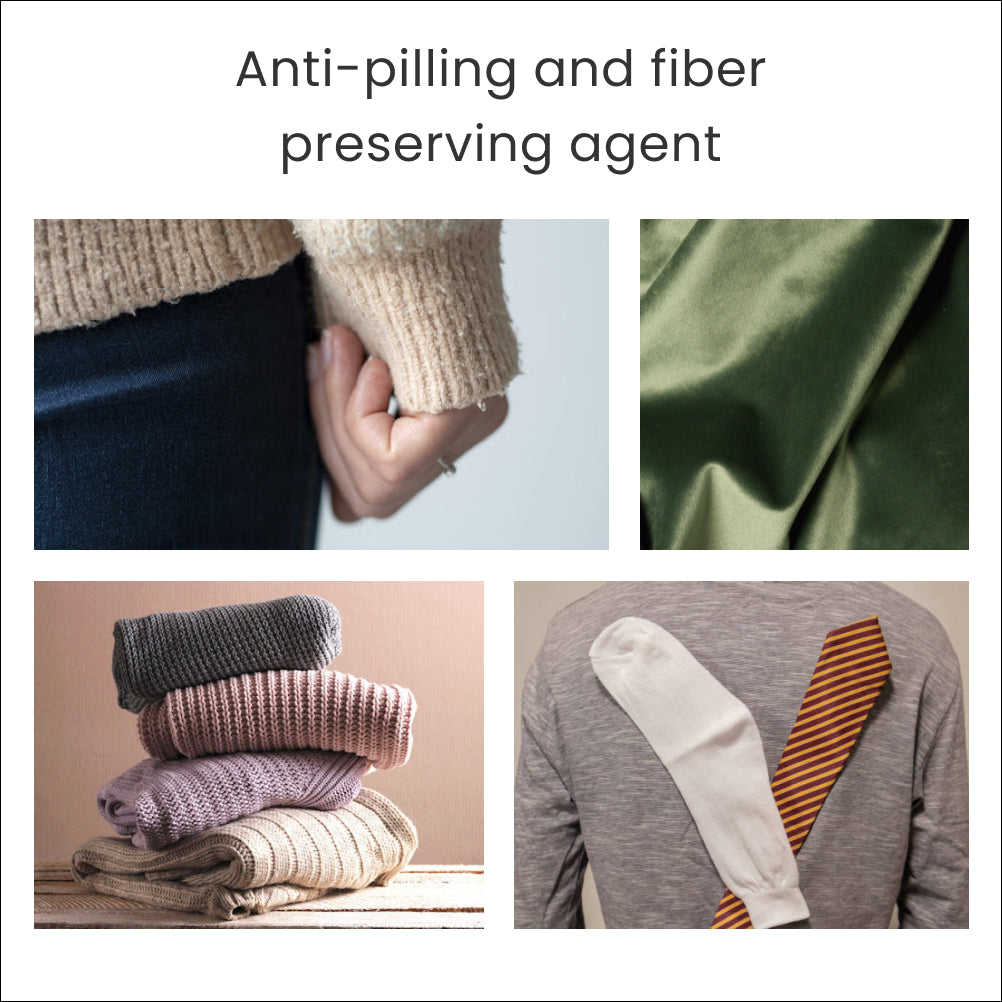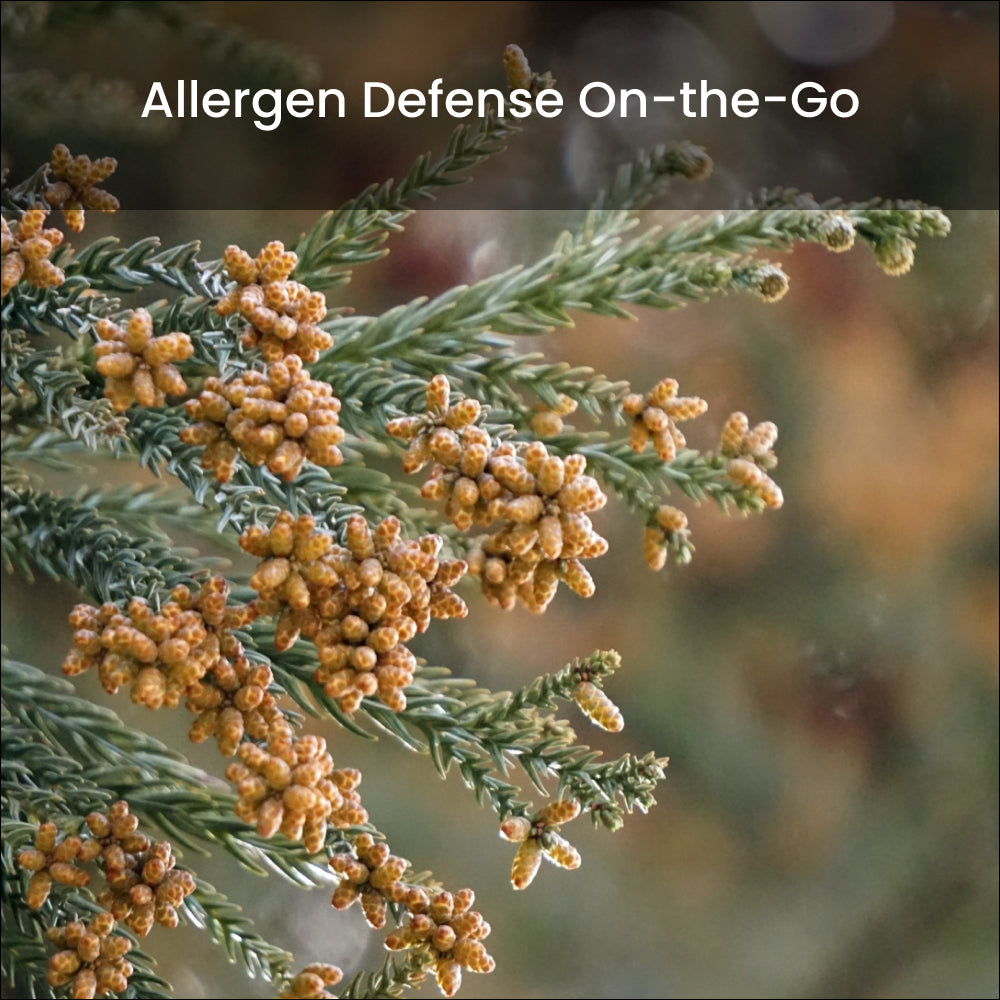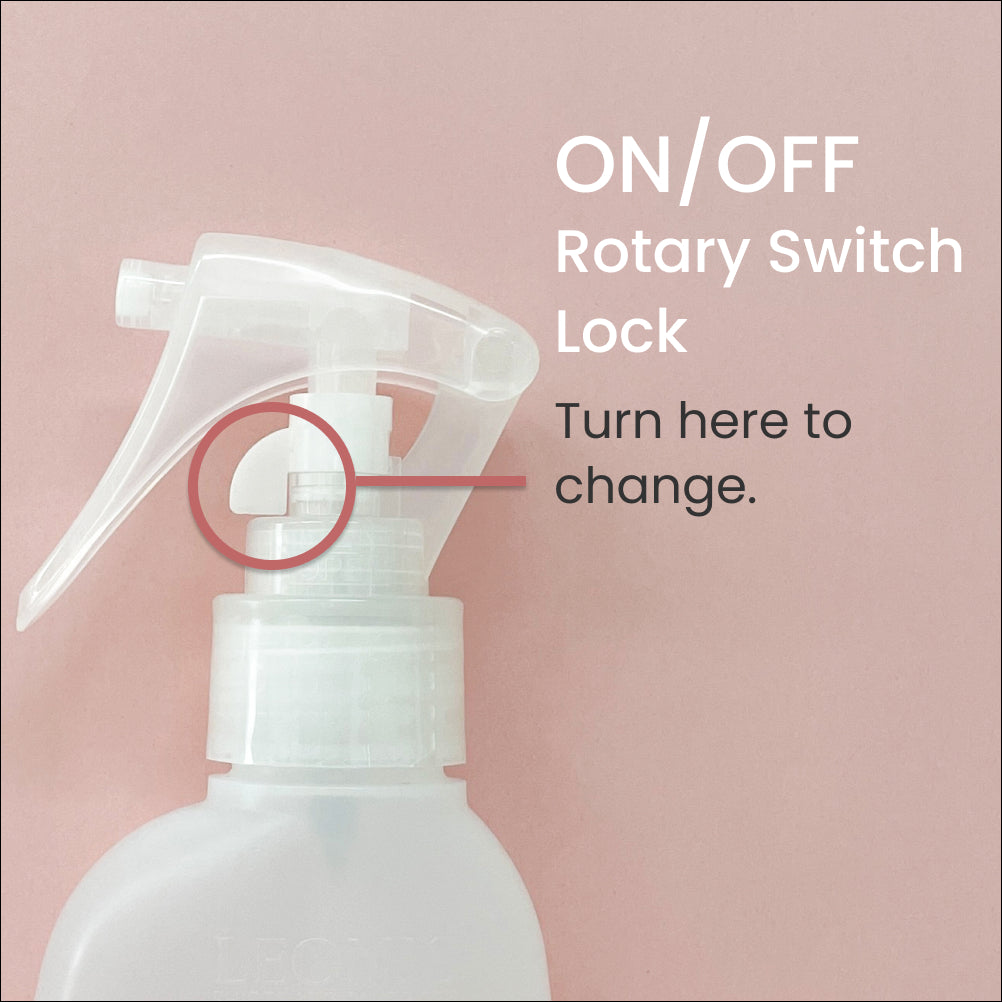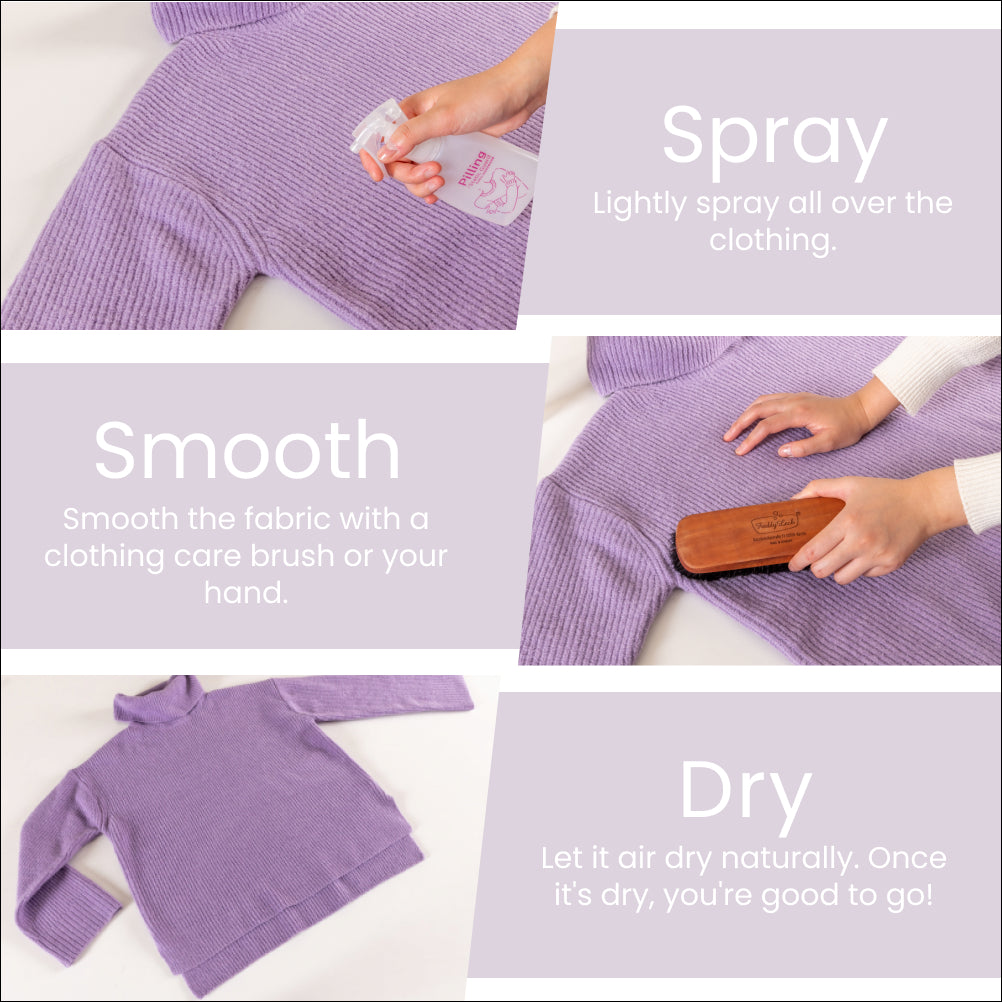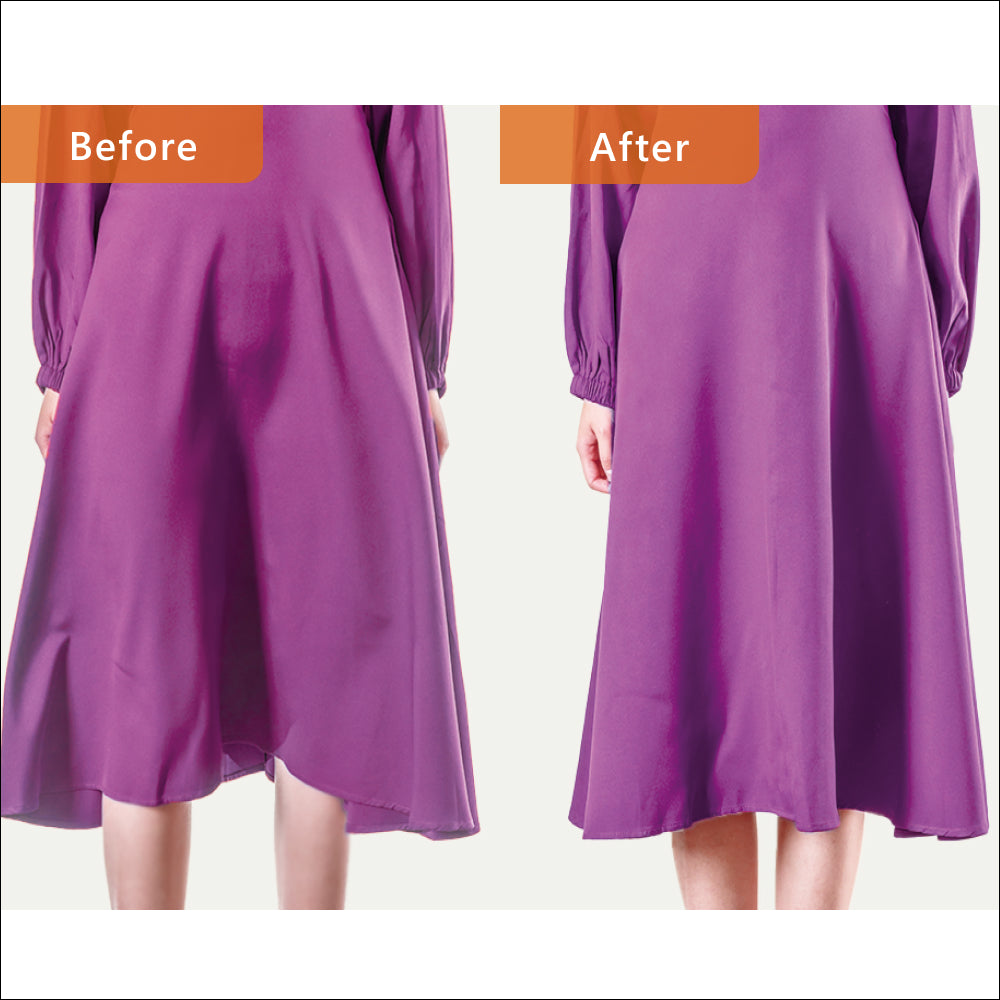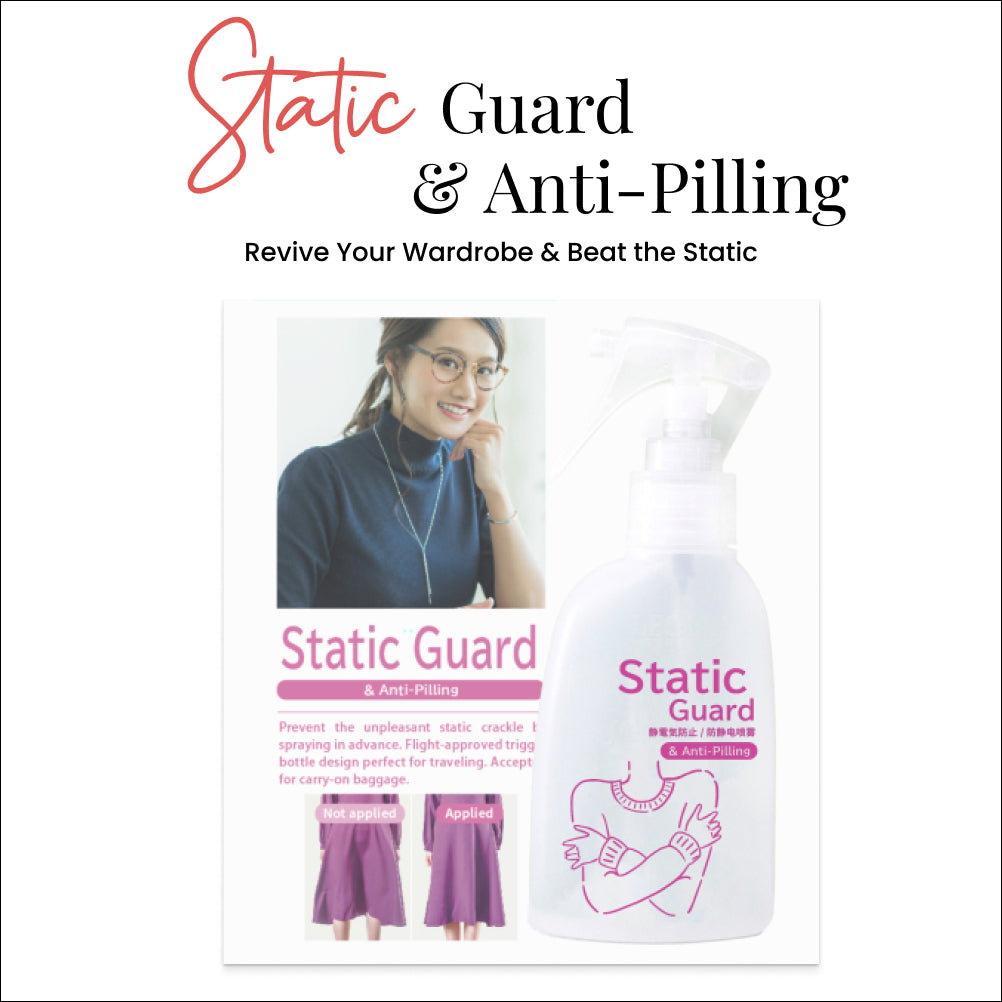 Customer Reviews
No more stress in the winter!

"I was relieved of the stress I get from static electricity in the winter. Now I can't travel without it anymore."

More efficient

"It also stops pilling, so compared to other products its more cost efficient and better!"

Convenient size

"The size of a cell phone, convenient for business trips!"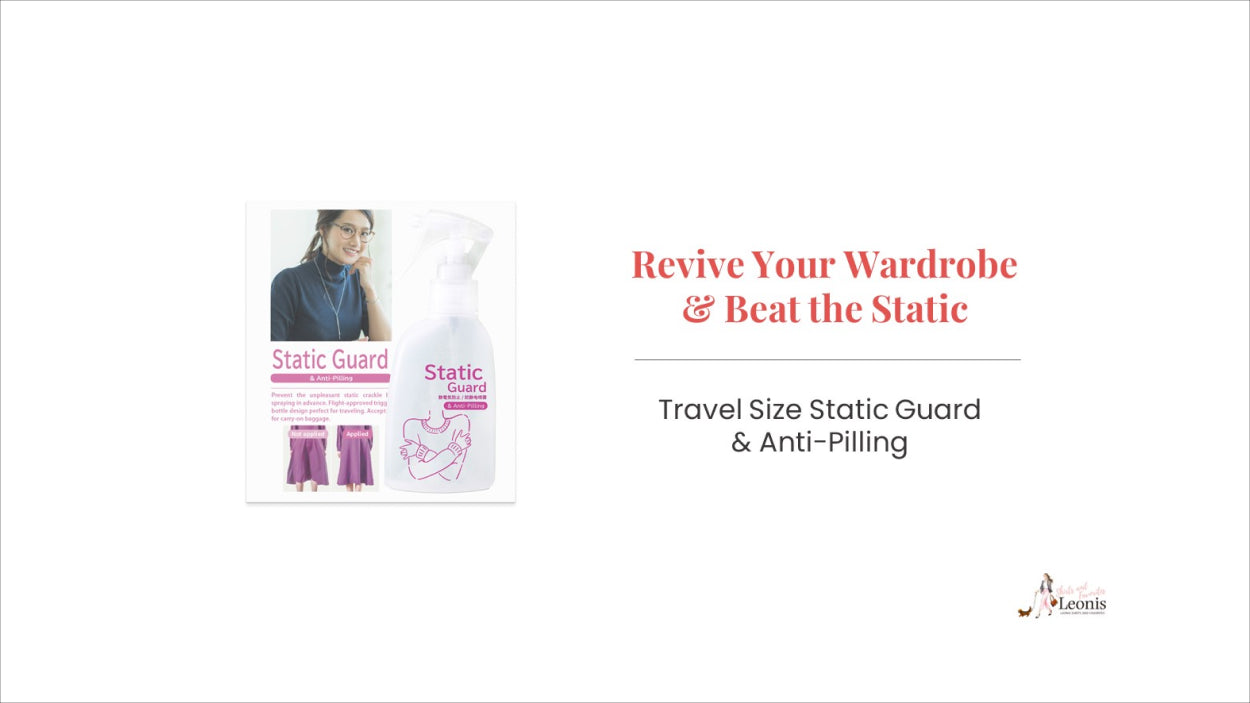 Product Pamphlet
Revive Your Wardrobe & Beat the Static
Travel Size Static Guard & Anti-Pilling
Download