MSRP: $18.99 USD
Regular price
$747.20 USD
Regular price
Sale price
$747.20 USD
Unit price
per
Sale
Sold out
Looking for a solution to simplify your sewing experience?

Are your sewing threads taking up too much space, making it difficult to carry all your threads with you? Need color inspiration? A thread kit is essential for any sewing enthusiast! We offer a sturdy and plentiful supply of threads, so you can worry less about the weight and enjoy more on sewing.
Sturdy and Plentiful Supply For Your Needs!
1. Space-Saving Functionality Spools - 100 m, The World's Smallest Spools
Our spools are designed with the perfect balance of size and functionality. Unlike other spools, ours feature a thin center which allows for space-saving storage without sacrificing length. They are ideal for both hand and machine sewing, making them a versatile addition to any sewing kit.
2. Color matching is made easy with 30 plentiful colors
Our color assortment ranges from light to dark, offering a wide range of options for any stitching project. With an easy-to-organize clear case, you'll always find the perfect color match for any mending task.
3. Convenient Japan-quality Needle Threader
The Japan-quality threader is specifically designed to make threading a needle incredibly easy. Its sharp tip finish allows for precise aiming at the eye of the needle, setting it apart from other threaders.
Why is it a time for a new thread kit?
Creating a clean and organized environment for art and craft activities can greatly enhance your sewing experience.
Material・Measurement

Material: Thread (polyester 100%), Core (polyethylene), Needle Threader (aluminum), Case (polypropylene)

Dimensions:175*115*25 mm

Weight: 240 g
How to use

1. Choose
Choose the desired color from the spool collection.

2. Sew
Easily switch between machine or hand sewing, whichever you prefer!

3. Organize
After use, simply return the spool to its designated slot for easy organization and storage.
View full details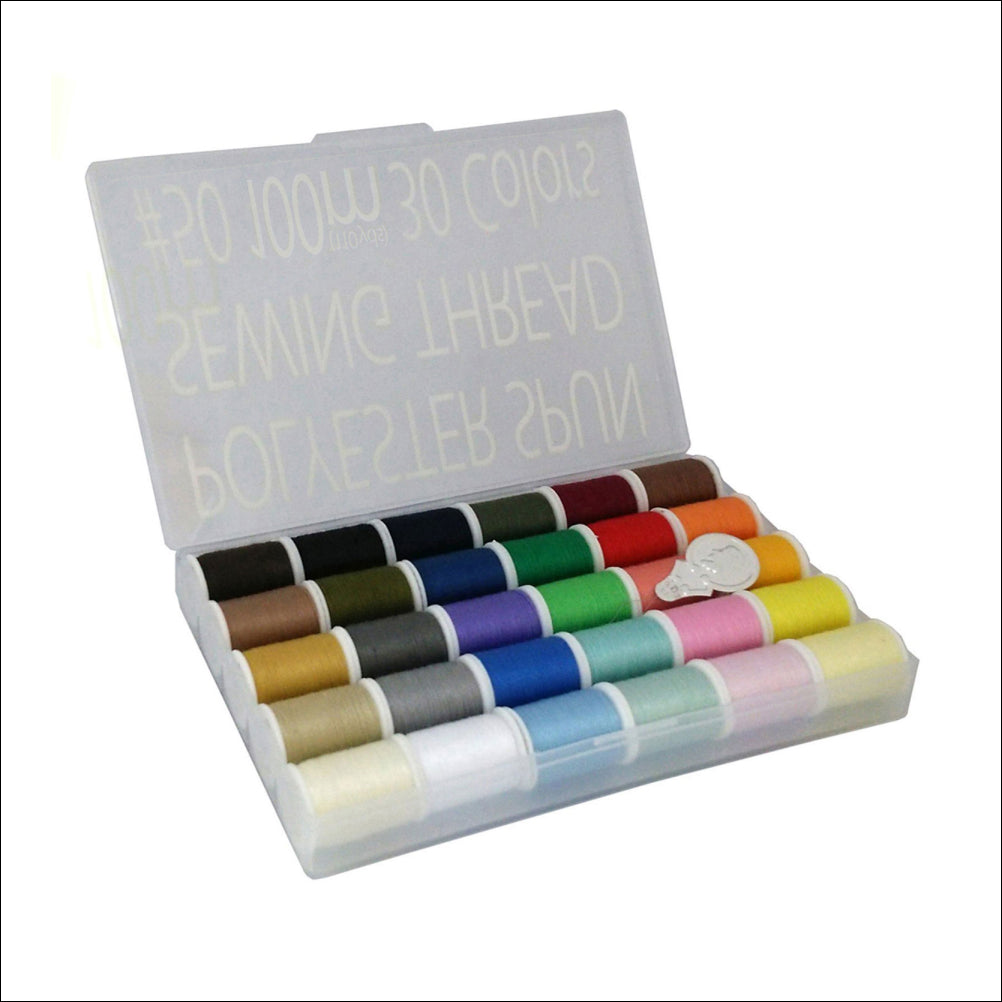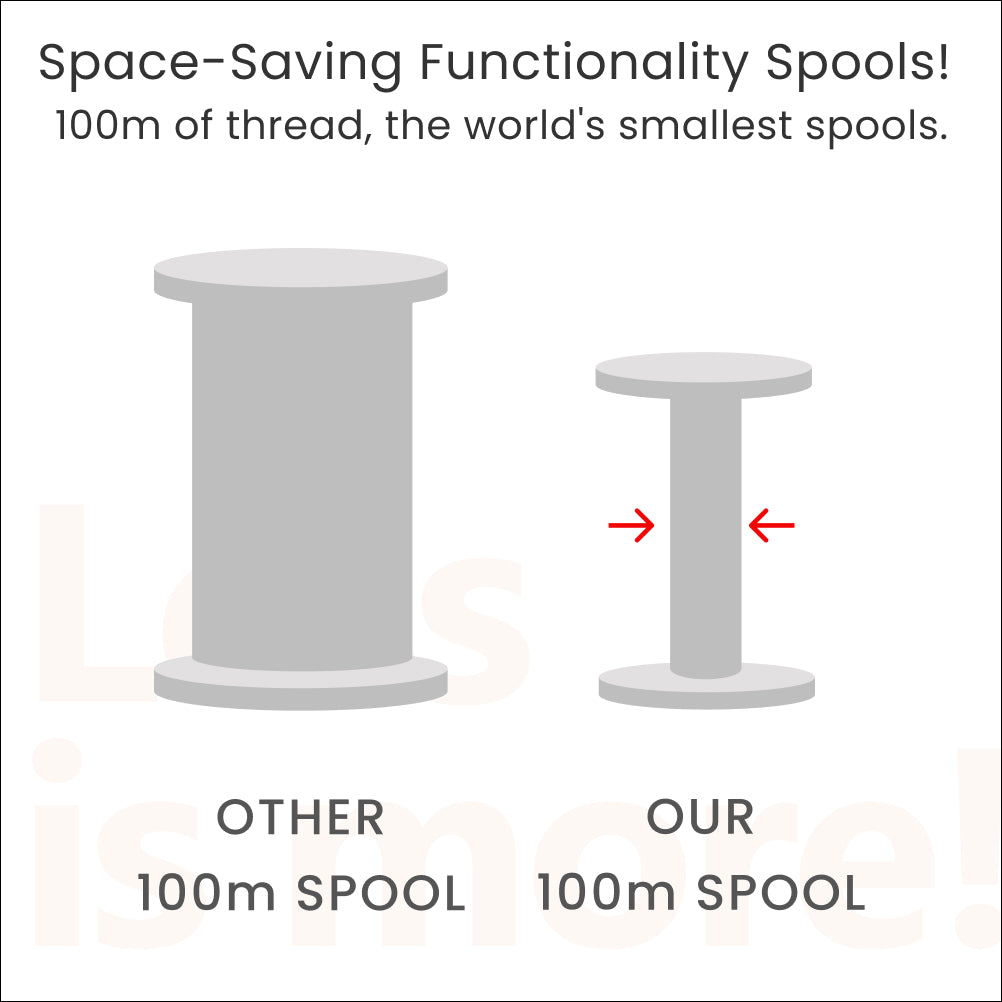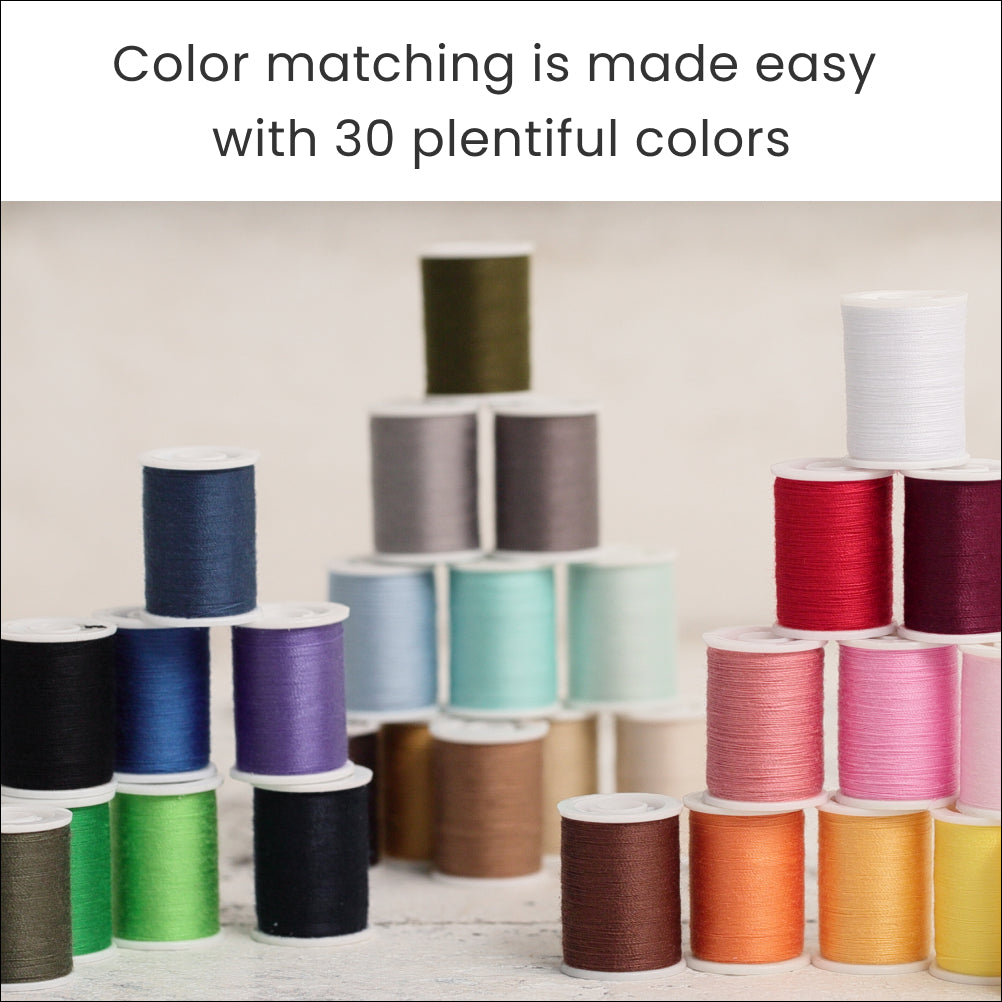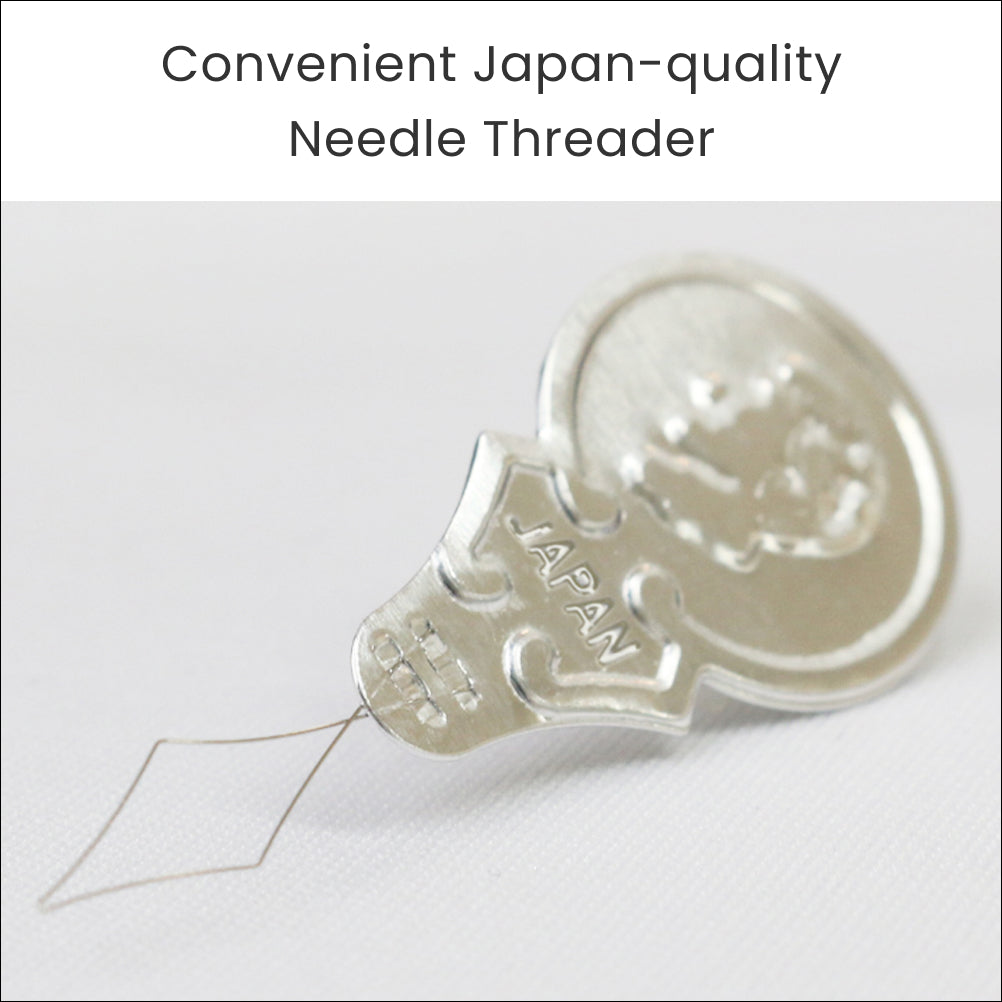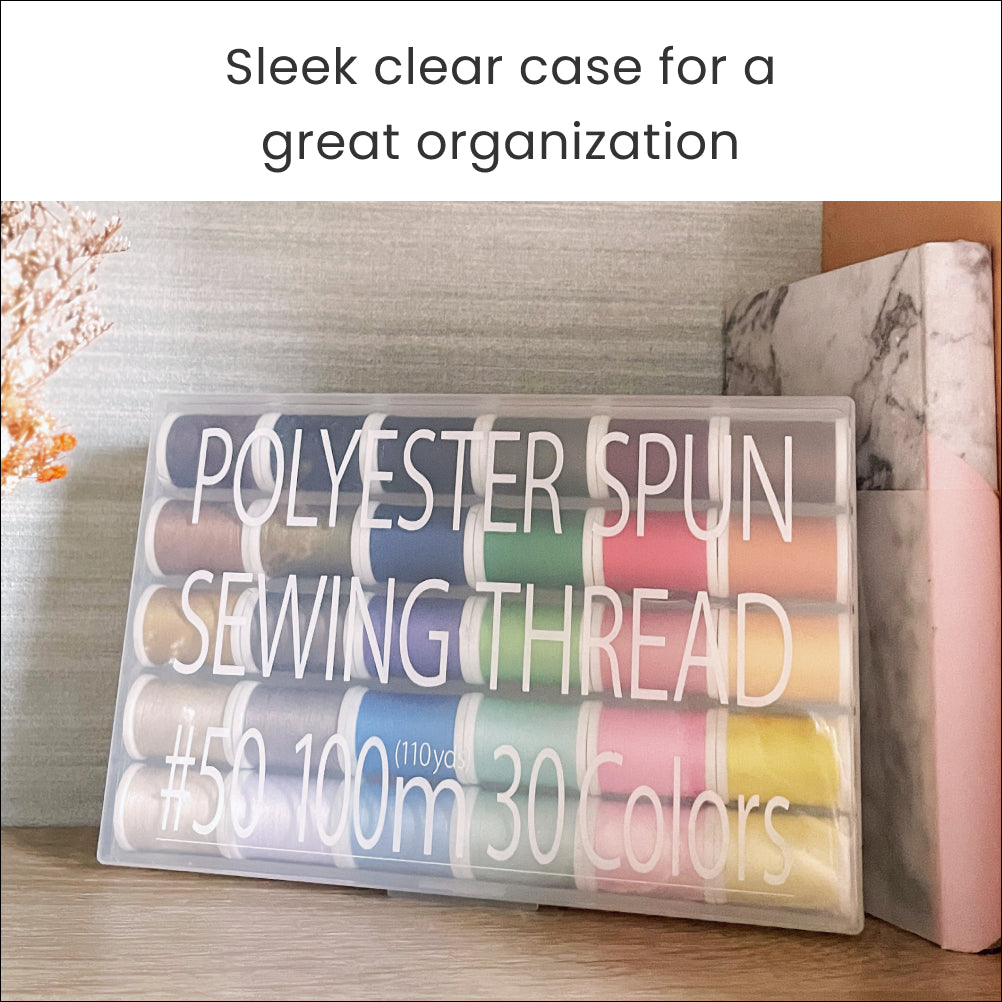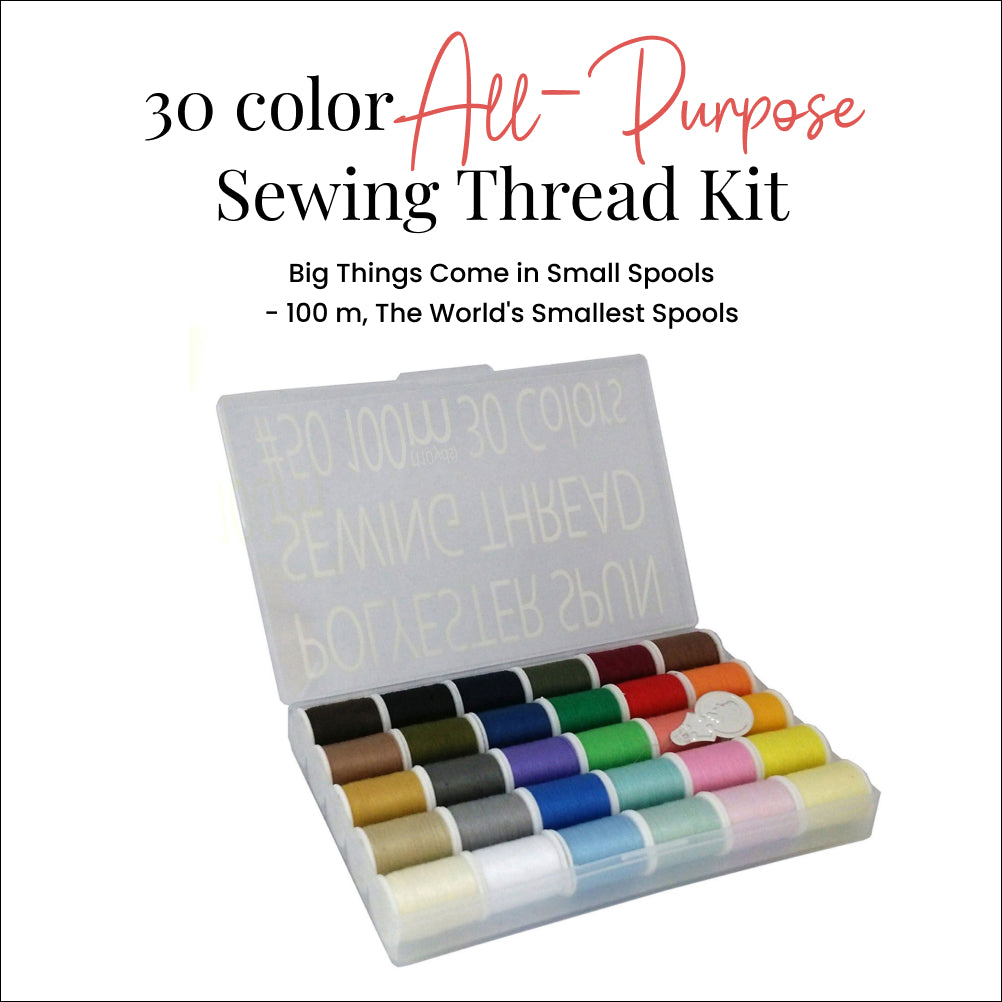 Customer Reviews
Best bang for your buck

"Considering how expense thread can be, this is the best value for your buck. I'd end up paying more buying these individually. The thread is shiny and you get so many color varieties. I really like the quality too."

Great for Having a Selection of Colors

"I have had no problems sewing with this thread. The spools are like older Coats and Clark in quality, so use a spool cap that is bigger than the spool. These spools are 100m/110yd while Coats and Clark are 229m/250yd. They are shorter than Coats and Clark spools. Still, it's enough length to fill a bobbin and do a whole project. Thread at the store is expensive, so this kit provides a nice selection for when relatives come over with their favorite garment, asking, "can you fix this?" and they never bring thread. :)"

Excellent deal

"Very happy with the product. The colors cordinated with all the fabric that I used to sew. The thread did not run out that quickly, so that really helped. All in all it was a useful buy and suggest that you buy it to."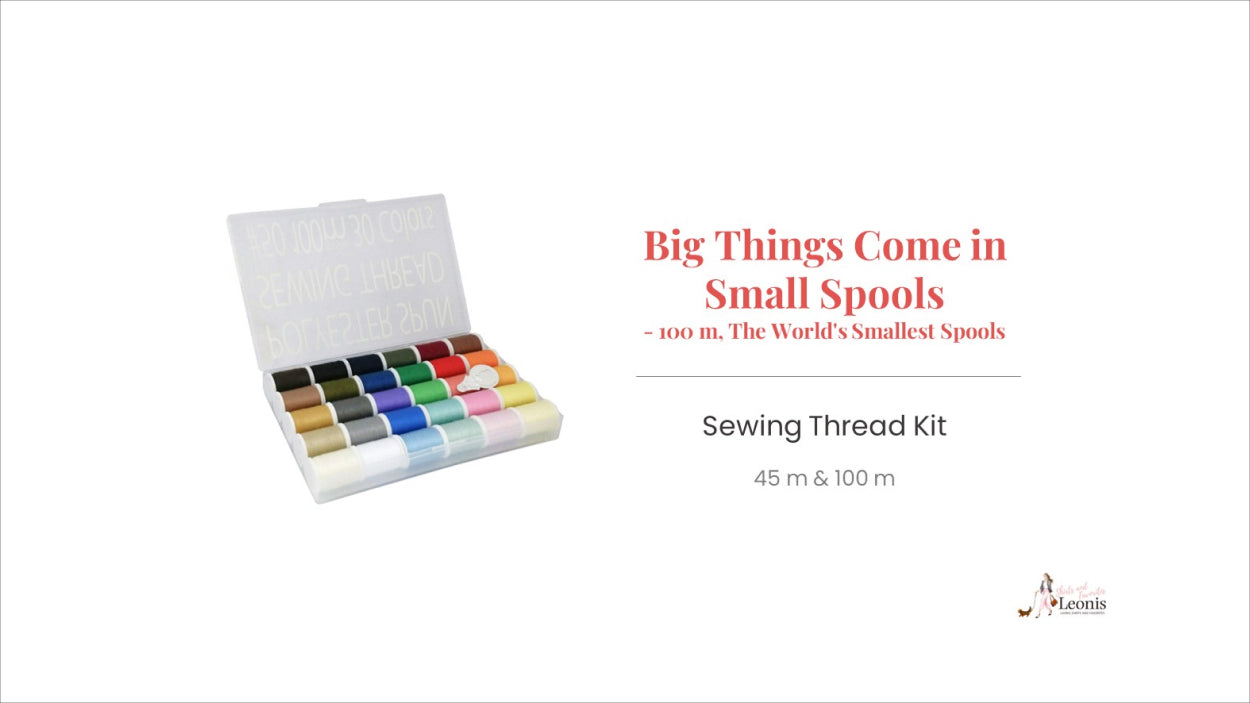 Product Pamphlet
Big Things Come in Small Spools - 100 m, The World's Smallest Spools
Sewing Thread Kit
Download