MSRP: $14.99
Regular price
$571.20 USD
Regular price
Sale price
$571.20 USD
Unit price
per
Sale
Sold out
Looking for a solution to simplify your sewing experience?
Are your sewing threads taking up too much space, making it difficult to carry all your threads with you? Need color inspiration? A thread kit is essential for any sewing enthusiast! We offer a sturdy and plentiful supply of threads, so you can worry less about the weight and enjoy more on sewing.
Sturdy and Plentiful Supply For Your Needs!
1. Small spools, big potential - 45m at a time!
Our spools hold 45 meters of thread, which is about the same size as a standard US postage stamp. This space-saving design is perfect for small hand-sewing projects.
2. Color matching is made easy with 30 plentiful colors
Our color assortment ranges from light to dark, offering a wide range of options for any stitching project. With an easy-to-organize clear case, you'll always find the perfect color match for any mending task.
3. Convenient Japan-quality Needle Threader
The Japan-quality threader is specifically designed to make threading a needle incredibly easy. Its sharp tip finish allows for precise aiming at the eye of the needle, setting it apart from other threaders.
Why is it a time for a new thread kit?
Creating a clean and organized environment for art and craft activities can greatly enhance your sewing experience.
Material・Measurement

Material: Thread (polyester 100%), Core (polyethylene), Needle Threader (aluminum), Case (polypropylene)

Dimentions: 150*105*22mm
Weight: 160g
How to use

1. Choose
Choose the desired color from the spool collection.

2. Sew
Easily switch between machine or hand sewing, whichever you prefer!

3. Organize
After use, simply return the spool to its designated slot for easy organization and storage.
View full details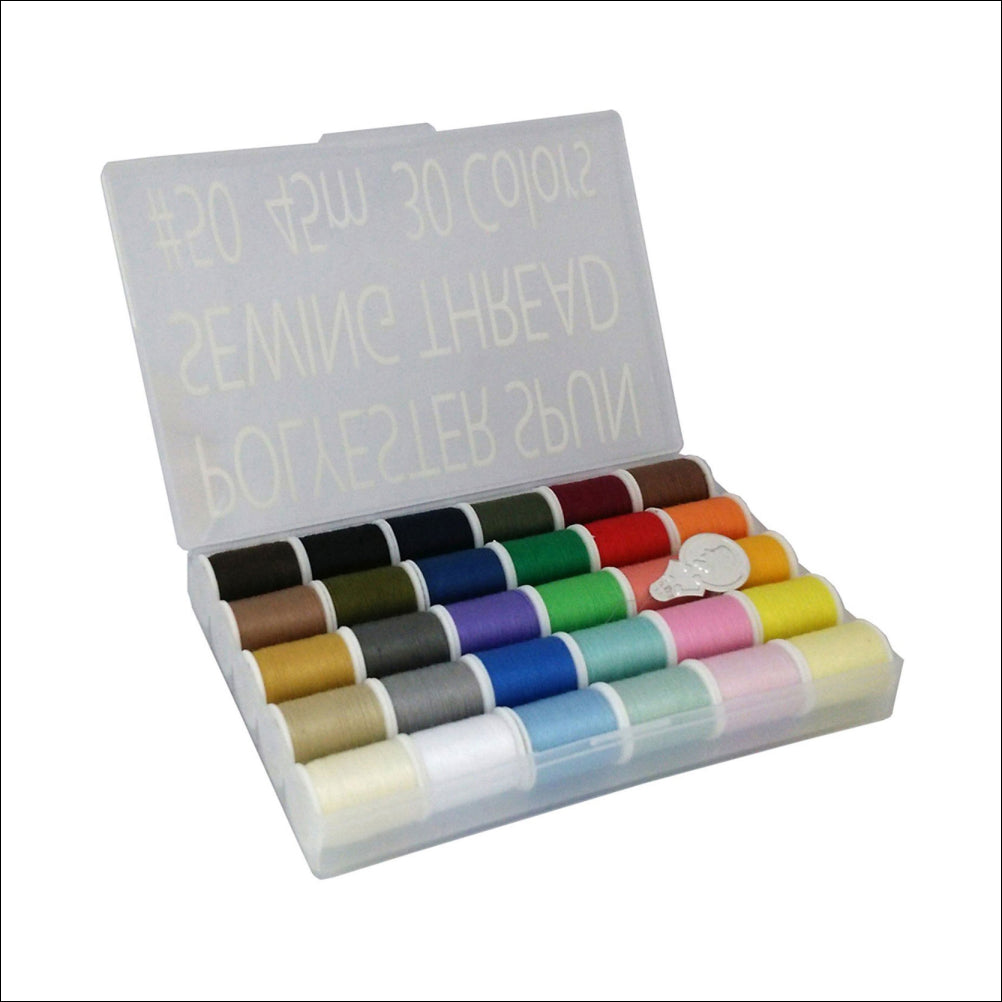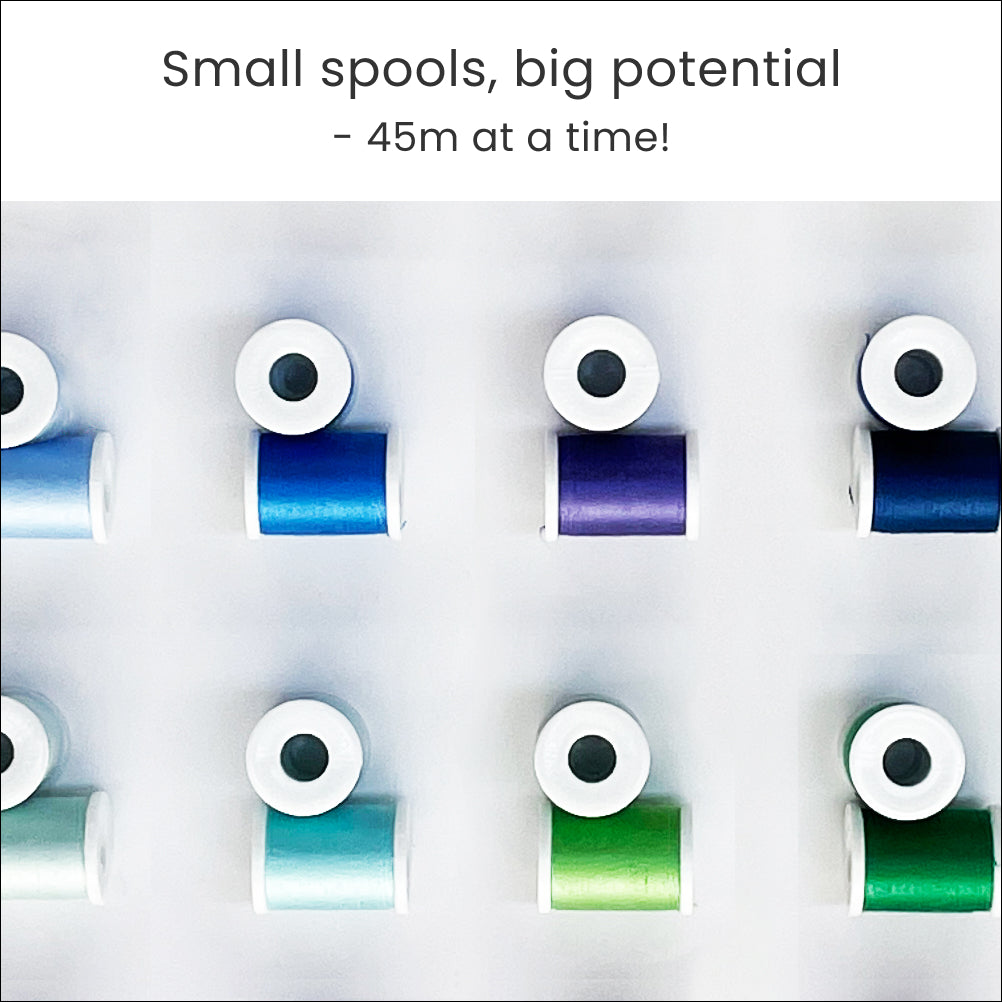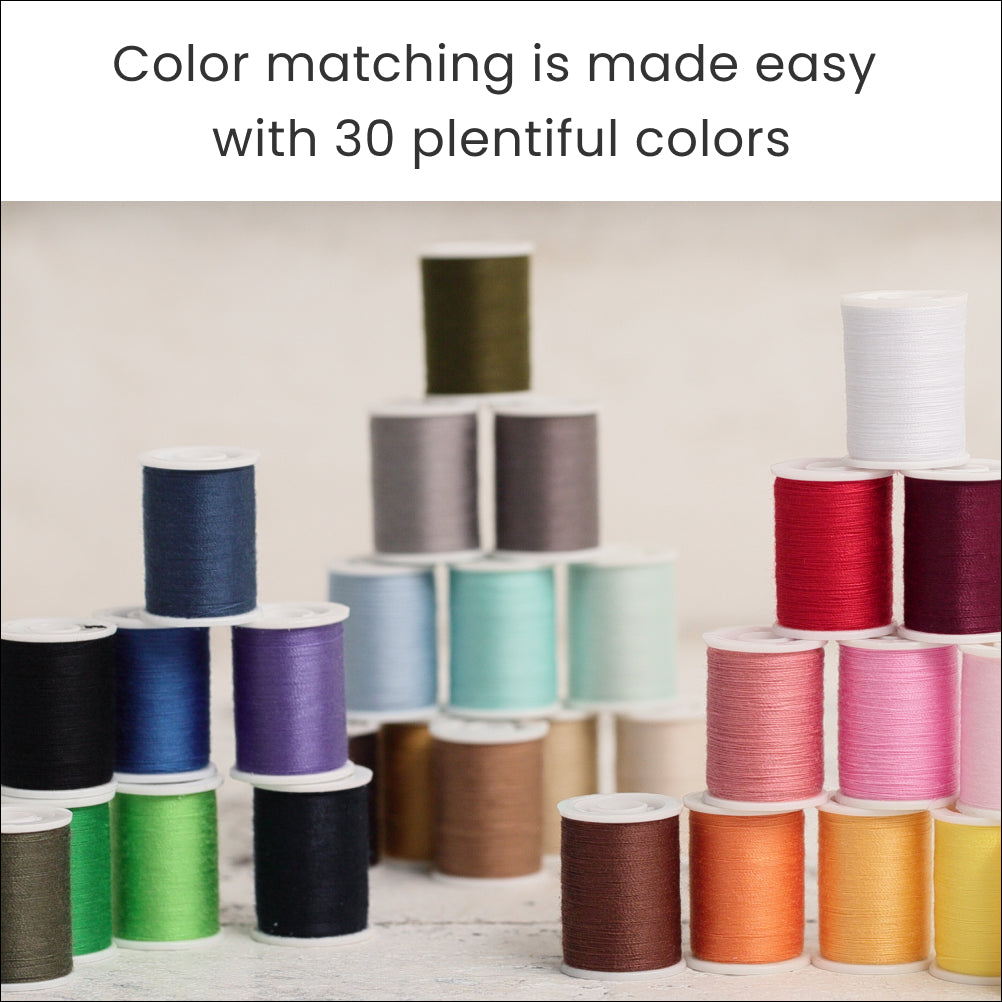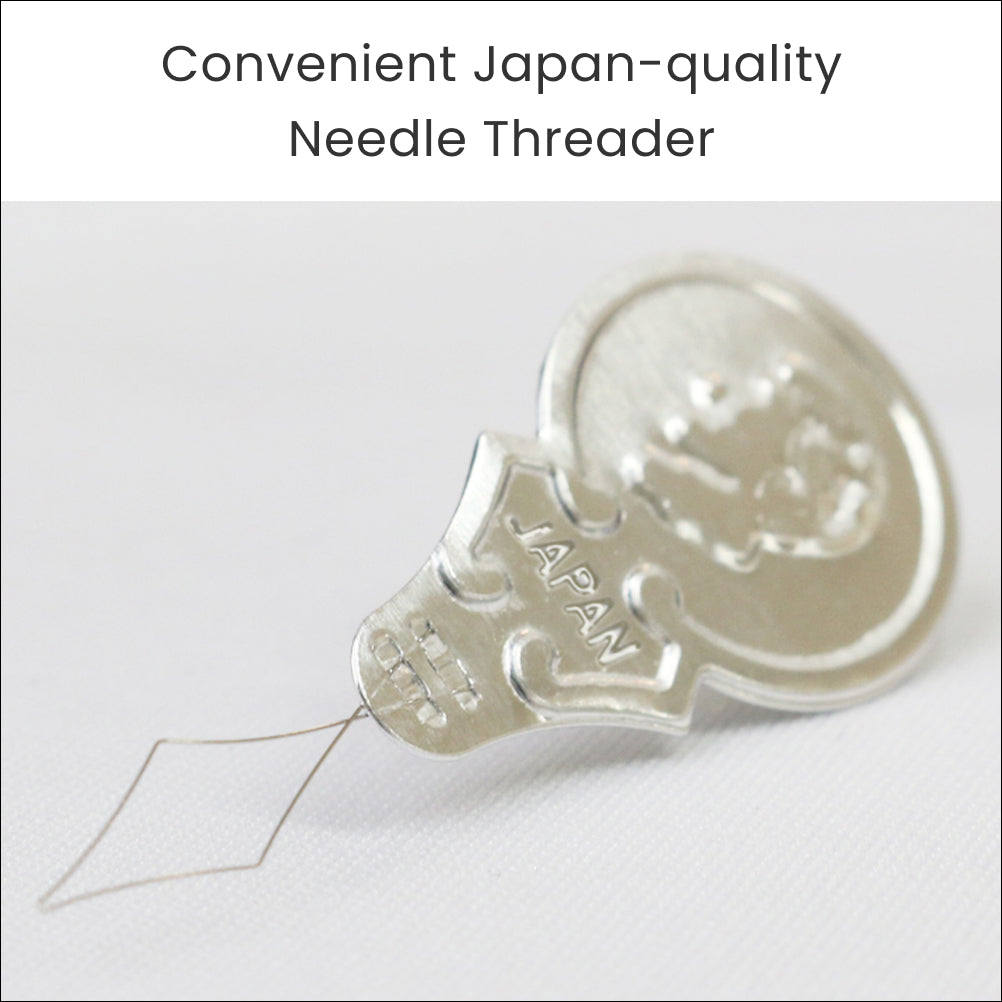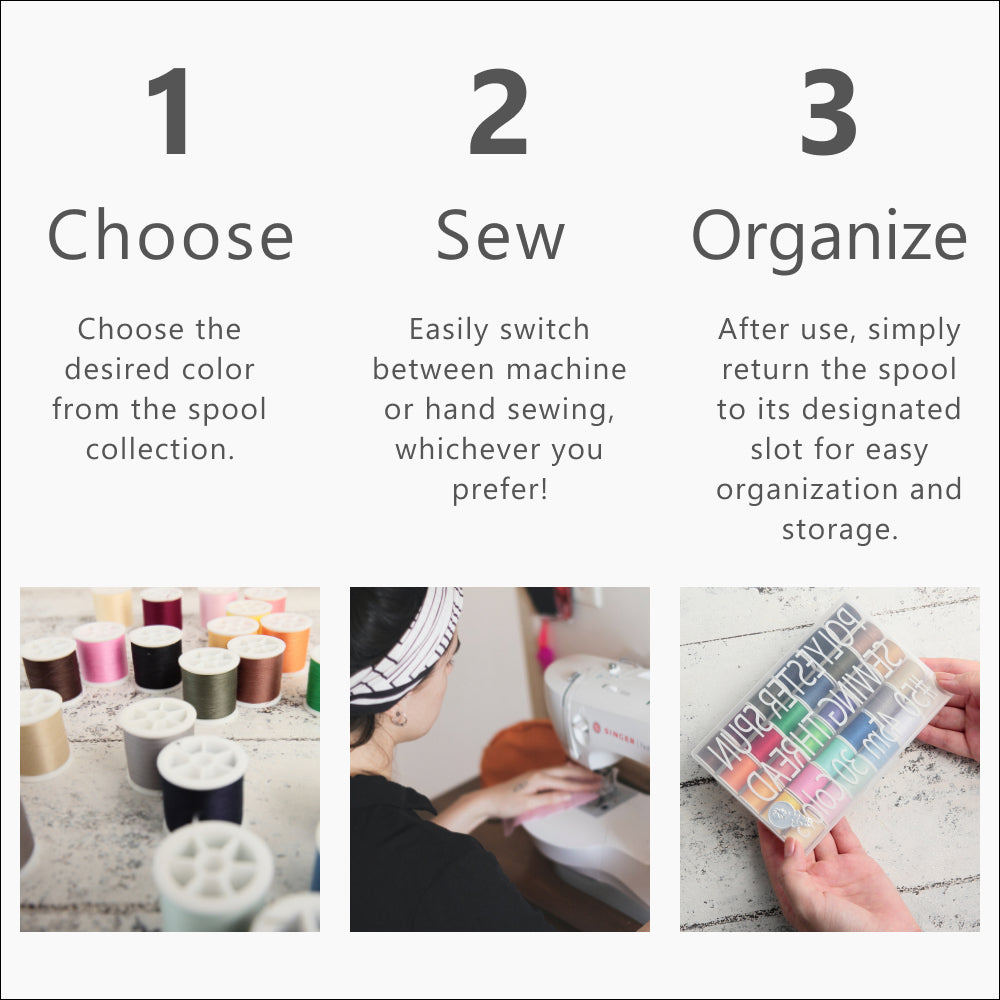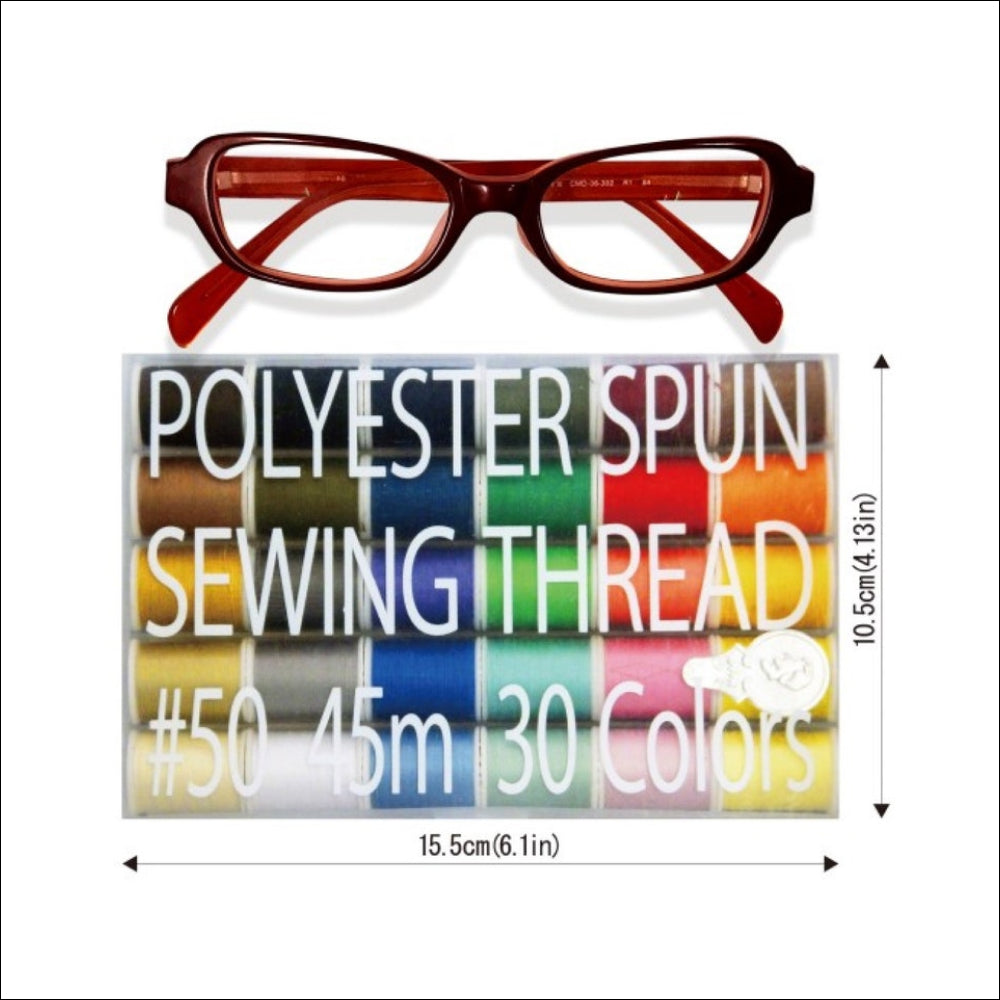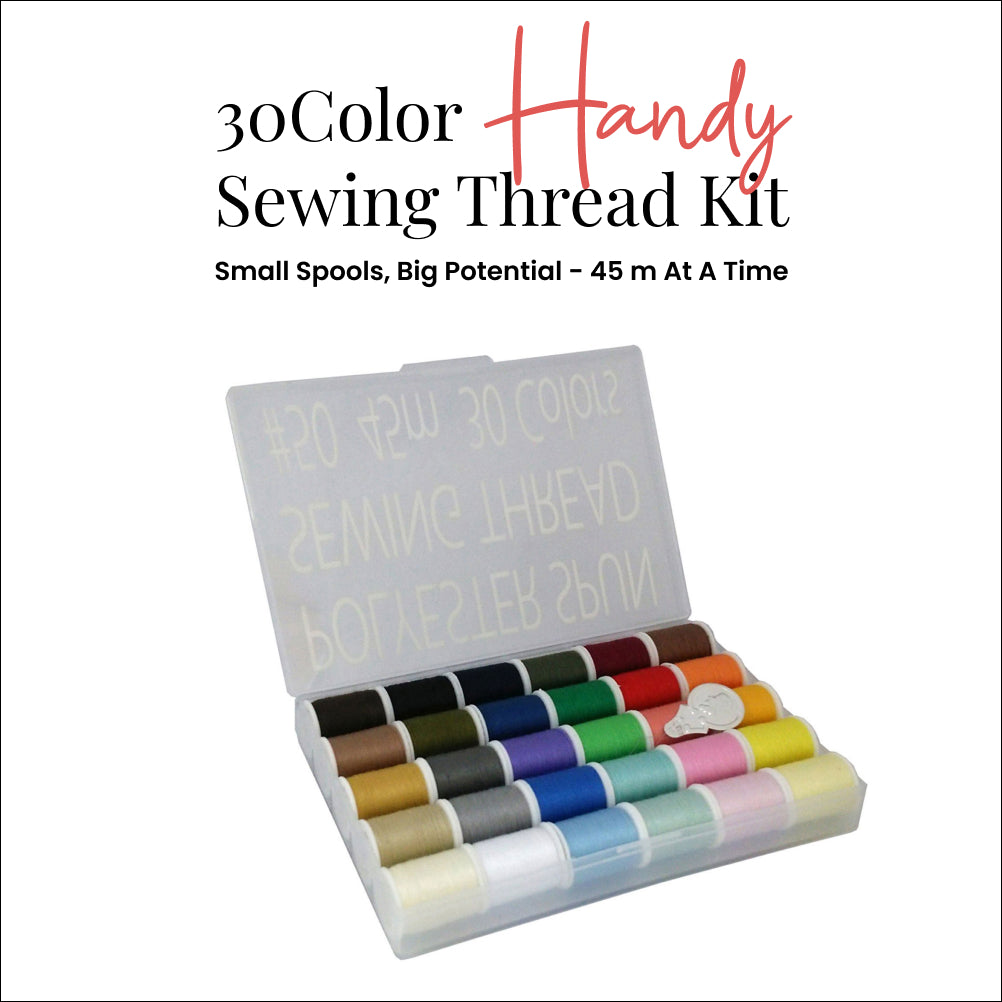 Customer Reviews
Handy and Sturdy

"Ex-husband took all of the sewing supplies, and I needed something for those little emergencies that always pop up. I have a tiny little drawer that is handy, and I wanted everything to fit in it. I picked up this little kit with lots of colors and a container of needles. Perfect! A spool of thread runs $4-$5 for just one, and I usually just need a little bit, so this works for me. I've been able to match any color I have needed so far. The plastic box is sturdy and keeps the spools all in order. Just what I needed."

Perfect for hand sewing

"I buy a lot of clothes that sometimes need a quick stitch. With the variety of colors, i always can find a match. Perfect for hand sewing and small fixes."

Beautiful Colors and High Quality

"Thread arrived promptly and was exactly as advertised. This box of thread saved me so much time having to shop for individual colors. Great Price!"
Product Pamphlet
Big Things Come in Small Spools - 100 m, The World's Smallest Spools
Sewing Thread Kit
Download